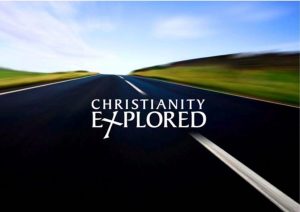 Two Ways to Live: the choices we all face
The message at the heart of Christianity is quite simple. It is a message about God and his son Jesus. It is about life and death, and the choices that one day we will all have to face – to accept or reject Jesus as our personal Saviour and Lord of our life. We know from God in the Bible that the choices we make in this life will have eternal consequences when we die.
Do you know what it means to be saved by Jesus and why? Saved from …what, you ask?
There is no charge for the sessions.
Sessions are relaxed, informal, run by ordinary people and designed for people who don't 'do' church. There is no singing, praying or preaching.
Please let us know if you'd like to come along. It's ok to miss a session. You are also welcome to come to just the first session.
Contact:
webmaster@broughtybaptist.org
Or message us on Facebook