Our next Messy Church is on Saturday 28th September. 2pm – 4pm in Panmurefield Baptist Centre, 154 Lawers Drive, DD5 3TZ.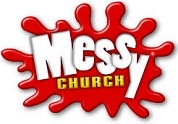 We will hear about some friends of Jesus and we'll explore our theme through crafts, activities, songs and some food. Messy Church is suitable for a wide range of ages, from around age 3-11 and younger siblings are very welcome to take part in what they can or play with some toys.
Book a space by email familyworker@outlook.com or Contact Us page. Children must be accompanied by an adult and we look forward to seeing you then.
Please note that we'll be on again on the last Saturday of October and November 2019 🙂