JAM Kids' focus: The Virtual Sunday School
JAM young adults have a separate programme 11:30am-12:30pm looking at the character of David in the Old Testament. Please contact Gary Torbet on garytorbet@btinternet.com for more details of today's programme.
Scottish Bible Society Wonder Walks – You don't need to prepare anything in advance, just download your map and head off for your weekly Wonder Walk. On each map you will find something to read from the Gospel of Mark, questions to think about, games to play, and ideas to pray about. We have created a walk for each Sunday in Lent, concluding with a Good Friday and Easter Walk, but you can go use these walks anytime you go out!
Baptist Union of Scotland National Prayer Livestream – The monthly prayer livestream takes place next on Sunday 7 March, 2021 7.00–7.30pm.
Call to worship
Keep me safe, my God,
for in You I take refuge.
2 I say to the Lord, 'You are my Lord;
apart from You I have no good thing.'
3 I say of the holy people who are in the land,
'They are the noble ones in whom is all my delight…

5Lord, You alone are my portion and my cup;
You make my lot secure.
6 The boundary lines have fallen for me in pleasant places;
surely I have a delightful inheritance.
7 I will praise the Lord, who counsels me;
even at night my heart instructs me.

8 I keep my eyes always on the Lord.
With Him at my right hand, I shall not be shaken.
9 Therefore my heart is glad and my tongue rejoices;
my body also will rest secure,
10 because You will not abandon me to the realm of the dead,
nor will You let your faithful one see decay.
11 You make known to me the path of life;
You will fill me with joy in Your presence,
with eternal pleasures at Your right hand.

Psalm 16 selection
Our opening song of praise and worship is: 'Everlasting God'
Opening prayer
Our Father in heaven we come before You today as Your children, with joy in our hearts assured of Your presence with us by the Holy Spirit. We come from our struggles and our successes of the past week; we may have come from our tears of frustration or sadness, but also some of us come able to testify of our triumphs over adversity; and now, once more, as a new week begins we come humbly before You once again. Purify our hearts from our sins of thought and word and deed, and fill us again with the Holy Spirit's power so that we might enter the days before us with confidence in You. Speak into our lives today as we sing Your praises, pray, and hear Your Word read and expounded. We bring our prayers in the all-powerful name of Jesus, Amen.
Let us say together the words Jesus taught His disciples when He said: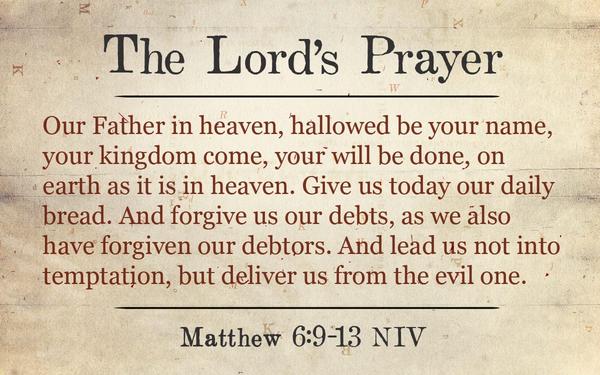 All-Age Talk – Moraig Piggot
So today Brian is going to be speaking to us about 'Living in the light of our future'. When you become as Christian and invite Jesus into your life, you are promised forgiveness for all the wrong things you do and also promised that you will live with HIM for eternity even after you die. That means we will life forever in heaven with God. Eternity means never ending, an endless life after death.
Sometimes in life we can use this word eternity in a different way. You may have heard that my sister and I were raising money for Cancer Research by taking part in a challenge where you had to cover 56 miles in February by either walking or running. Now I am not going to lie, this month as a result as felt like an eternity! Every time I went out to run it felt like it was never ending and when all the snow came, I just didn't know how we would complete all these miles!
When I give the young people I teach work to do they sigh and moan "this is going to take forever!" Maybe you feel the same when you look at all the work that is uploaded onto Teams or Google Classroom for you to complete!
I am sure we can all sympathize with each other about the endless boredom we are feeling from being in yet another lockdown and the announcement of the easing of restrictions plan feels like it will be a really long time before we ever see 'normal' again.
These examples of eternity, things in our life that feel like they are never ending are not very positive experiences unfortunately.
The eternity that we will read about in today's bible verse however will bring a different meaning of the word. Listen to these words from 2 Corinthians 4:16-18:
You see what we read here explains to us that when we are fed up, worried, ill or unsure about things, these feelings and situations will not last for forever, in the big picture of our lives these days, months and maybe even years of difficult times are just a small section of the bigger plan that God has for us.
The verses I read remind us, especially when we feel discouraged, to think about those invisible things that are powerful and last forever. Love is an important thing that cannot be seen, but is very powerful. When you feel discouraged think of all the people in your life who love you.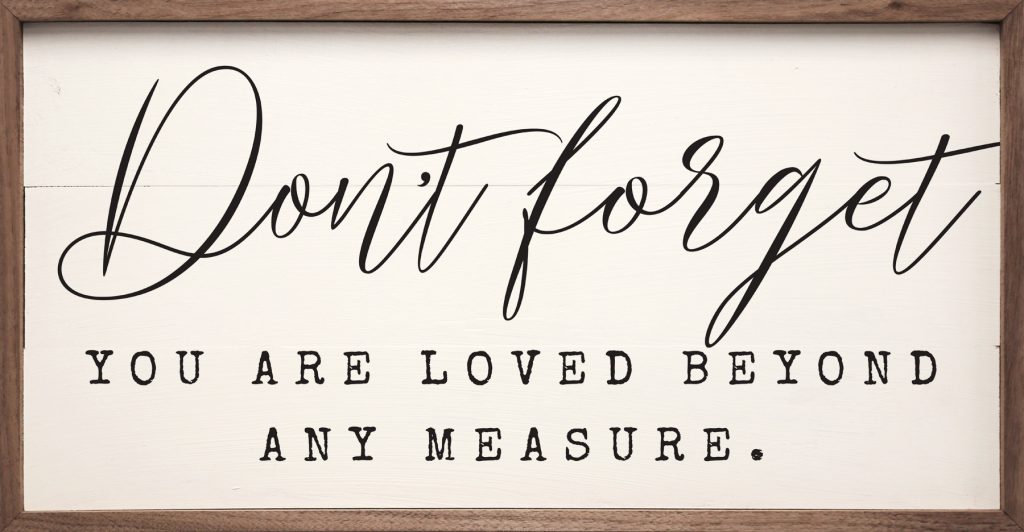 Another powerful thing that cannot be seen is hope. Hope comes from God's love that goes on and on forever.
Always remember that you are loved. Do not lose heart. Do not give up.
I want you to try something today that will demonstrate the true loving and hope filled meaning of the eternity God gives us: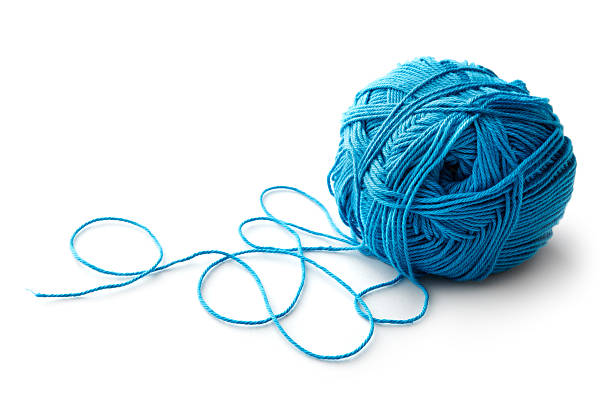 Get a measuring tape or a big ball of wool/string. Go to the start of your driveway and ask someone to hold the start of the tape/wool/string then you walk pulling it out until you reach the end of your back garden.
Leave the tape/wool/string there and walk back to the start. Use a ruler to measure 10cm. That 10cm is your life here on earth regardless of your age right now. Then walk or look at the rest of the tape/wool/string still in front of you. This is to remind you and let you see what an eternity with God will be like, our lives here on earth are just a tiny part of what is still to come.
I hope and pray this thought of eternity with God brings you joy, a feeling of hope and fills you with lots of love. You could actually keep walking and walking with all the tape/wool/string that we have in this world and it would never be enough to demonstrate the eternal life we have to come! Now that's an amazing thought!!
Our next song is 'Bless the Lord O my soul (10 Thousand reasons)'
Prayers for others
Heavenly Father,
We come with thankfulness that we can see the first signs of spring; as the snow has melted and the first flowers in our gardens return to view, in particular the carpets of snowdrops and the first crocuses and daffodils beginning to reveal their vibrant colours. We are encouraged that the continued success of the vaccination programme gives further hopes of an easing of the lockdown restrictions in the coming months
We continue to pray for wisdom for hospital administrators and medical staff as they seek to reduce the lengthy waiting lists for operations at the present time. We pray for Your strength for all those working in our NHS and Social Care sectors that they may be enabled to continue to carry out their duties effectively, especially when there are staff shortages or other resources are limited.
We remember those especially who in serving others caught the Covid-19 virus and who are suffering the effects of 'long-covid' and finding it so difficult to return to work. For them and others in the same position as a result of 'long-covid', we pray that medical treatments made be found to alleviate their symptoms.
We pray for our governments in Edinburgh and Westminster as they grapple with increasingly difficult decisions that have such serious implications for so many people's lives. As they wrestle with the options open to them over what sectors of the country to open up first in the coming weeks, they will be well aware that there are social as well as economic costs to the choices made.
We pray that they will come to wise decisions. However we pray that the people who have lost their employment or who are struggling with the continuance of the furlough scheme may not lose the hope of returning to their work or of gaining new forms of employment in the coming months.
We pray for the following individuals and churches:
Philip Craven (RAF Chaplain) – We give thanks for our chaplains who continue to serve in various capacities across Scotland and the UK. We pray specifically for Philip as he serves as an RAF Chaplain at the Defence Academy in Shrivenham. We pray that Philip will know God's leading and blessing in all he does this year.
Broxburn BC – We give thanks for the fellowship in Broxburn and pray for them as they continue to worship and meet together over Zoom at this time. We pray that they will be uplifted and encouraged as they meet together week by week.
Buckhaven BC – We give thanks to God that from lockdown (March 2020) they have been able to continue their food bag support for local families and individuals; we are pleased that they have also been able to refurbish the kitchen for their Friday Café reopening post-lockdown. We pray for the congregation as they seek a new Pastor. They are thankful to meet weekly online for worship and are ready to meet occasionally in person as lockdown lifts.
Buckie BC – We pray for the ongoing youth work and for the settling in of Graham Mair the new pastor. We pray that God would give them wisdom in how best to communicate the good news of Jesus to the people in their community.
We come to pray for the needs in our own congregation:
Heavenly Father,
We come with deep thankfulness for the success of Helen S's operation last week. We pray that You would strengthen her as she recuperates from surgery at this time. We also remember Shona H's niece Lynne after her time in hospital as well. We also remember Sheila B who has been unwell recently and pray for the restoration of her health.
We bring before You Jeanne P in Ninewells Hospital and pray for Your peace and strength for her at this time.
We continue to remember the Gray, Steer and Torbet families as they grieve the loss of loved ones
For people with on-going health issues – Betty R, Fiona K, Dorothy G, Fiona McC, Mary D, Nicola L's Dad Lawrie and Margaret – Ann W's sister, for Fergus R, – may you grant them all your comfort, your peace and a special sense of your presence during these difficult times
We continue to pray for a restoration of health for other members of our congregation or members of their families…
We continue to pray for anyone else with ongoing health conditions and bring them before You now…
We pray for the people whom we cannot visit in residential care, and others who are at home on their own, together with others in our church family who are feeling the effects of increasing age and infirmity…
We pray for other people who have been bereaved and ask Your comfort for them …
We now pray silently for anyone else known to us who is in need of our prayers at this time…..
We pray also for our own needs…
We bring all these prayers before you in Jesus' name,
Amen.
Bible Reading
Therefore we do not lose heart. Though outwardly we are wasting away, yet inwardly we are being renewed day by day. 17 For our light and momentary troubles are achieving for us an eternal glory that far outweighs them all. 18 So we fix our eyes not on what is seen, but on what is unseen, since what is seen is temporary, but what is unseen is eternal.

5 For we know that if the earthly tent we live in is destroyed, we have a building from God, an eternal house in heaven, not built by human hands. 2 Meanwhile we groan, longing to be clothed instead with our heavenly dwelling, 3 because when we are clothed, we will not be found naked. 4 For while we are in this tent, we groan and are burdened, because we do not wish to be unclothed but to be clothed instead with our heavenly dwelling, so that what is mortal may be swallowed up by life. 5 Now the one who has fashioned us for this very purpose is God, who has given us the Spirit as a deposit, guaranteeing what is to come.

6 Therefore we are always confident and know that as long as we are at home in the body we are away from the Lord. 7 For we live by faith, not by sight. 8 We are confident, I say, and would prefer to be away from the body and at home with the Lord. 9 So we make it our goal to please him, whether we are at home in the body or away from it. 10 For we must all appear before the judgment seat of Christ, so that each of us may receive what is due to us for the things done while in the body, whether good or bad.

II Corinthians 4:16-5:10
Before we come to listen to God's Word let us sing: 'By faith we see the hand of God'
The Message
II Corinthians 4:16 to 5:10 Living in the light of our future
Introduction
In the midst of the current virus pandemic very little seems certain. So much of what is stated as the rules for this week may be quite different next week or next month as circumstances change. However, the painful truth is that some things like death do not change. All of us are confronted with this unsought reality time and again when we say farewell to people we love and now deeply miss.
One day the funeral arrangements will be for you and for me, the only question to answer is this: are you ready to enter eternity should your time come soon? Our answer to this question leads naturally to ask ourselves and each other: how should I be living in the light of our future beyond this life? Have you ever stopped to answer this question? None of us are guaranteed tomorrow only the present day.
In funeral services of various kinds an overwhelming majority will affirm some form of belief in life after the grave, apart from the conviction humanists and atheists. One of the early Christian statements of faith, recited in church is The Apostles Creed, which includes these lines:
In the funeral of a believer it is common for the officiating minister to state words like these, which originated in the 1662 version of the Book of Common Prayer, though based on various biblical texts. For as much as it hath pleased Almighty God of his great mercy to take unto himself the soul of our dear brother here departed, we therefore commit his body to the ground; earth to earth, ashes to ashes, dust to dust; in sure and certain hope of the Resurrection to eternal life, through our Lord Jesus Christ; who shall change our vile body, that it may be like unto his glorious body, according to the mighty working, whereby he is able to subdue all things to himself.
This is a clear description of the distinctive Judaeo-Christian emphasis on life beyond the grave. Jesus was the first to be raised, never to die again; but we as His followers will one day experience that same transformation as Paul told the Corinthians in I Corinthians 15:20-22: But Christ has indeed been raised from the dead, the first-fruits of those who have fallen asleep. 21For since death came through a man, the resurrection of the dead comes also through a man. 22For as in Adam all die, so in Christ all will be made alive.
Yet what happens when we die – between then and the return of Jesus Christ? We have all sat around in bus stations or airport lounges and it has felt like 'forever'! Most importantly, how do we view the present circumstances we are experiencing in the light of the future God has prepared for us? These are some of the issues Paul will address in the next section of his letter to the church in Corinth.
1. Our Goal –Eternal Glory (II Corinthians 4:16-18)
Paul has been speaking about the wonderful message we have to proclaim and the need to proclaim it with integrity, like a light shining in a dark place. Yet we do so in human weakness, totally dependent on His strength and resources. After all if God the Father has the power to raise Jesus from the dead then He can handle all the issues I am likely to face. In the final section of chapter four the apostle provides his and our motivation for serving the Lord and making the best use of our time here on earth. He speaks first about:
(a) Perseverance (v16a) Therefore we do not lose heart. The apostle has made the same point in II Corinthians 4:1 Therefore, since through God's mercy we have this ministry, we do not lose heart.
However, there he was looking back to the previous chapter and the glorious truths we have to proclaim about our amazing God, in the power of the Holy Spirit. Here he is looking forward to what lies ahead of us beyond the grave. There is a constant tension between the 'now' and 'not yet' of our inheritance in Christ. Paul explained something of this in his own experience in his letter to the Philippians:
For to me, to live is Christ and to die is gain.22 If I am to go on living in the body, this will mean fruitful labour for me. Yet what shall I choose? I do not know! 23 I am torn between the two: I desire to depart and be with Christ, which is better by far; 24but it is more necessary for you that I remain in the body. 25 Convinced of this, I know that I will remain, and I will continue with all of you for your progress and joy in the faith, 26 so that through my being with you again your joy in Christ Jesus will overflow on account of me (Philippians 1:21-26).
Our time here is short so we must continue focussed on the calling to which He has entrusted us, maintaining that fire in our hearts, that passion for His glory, that determination to see His name honoured throughout the earth. God is at work in our lives! God has used you and me to influence and indeed to reach other people for Him. Collectively the Christian Church is experiencing amazing growth, despite the horrific opposition and suffering being endured in many countries today.
Thank God for the encouragements we hear from the Middle East and even from parts of Africa where God is working in people's lives. We will not give up. Brother ——— was a convert to the Christian faith in Mogadishu in 1986, through hearing the gospel by radio. In 1992 for the first time he met a fellow believer in that same city. Together they founded an underground church of fourteen members. Sadly Islamist extremists found out and hunted them down killing twelve of the fourteen believers. His co-founder Liibaan, a nurse, was the first martyr. Then Ahmed Gobe, a leading doctor, was shot dead on the way home from a clinic. Another martyr was Mohammed Haji, a former University professor in Canada, who was rebuilding the education system for the children in that city. All the murderers were apparently well known and walked freely afterwards in the streets of Mogadishu. Brother ——— left the country, but returns periodically to encourage the underground churches [Evangelical Times February 2011].
However, a Christian will only have the priorities this believer has if he or she shares the convictions of the apostle Paul quoted from Philippians 1:21. If Christians can persevere in Somalia then we have no excuse in Scotland. Does Jesus come first in your life? Are you living now in a way you will be comfortable with when we meet Jesus?
(b) Transformation (v16b) Though outwardly we are wasting away, yet inwardly we are being renewed day by day. Old age does not come alone. The aches and pains and loss of strength can be depressing and frustrating when we cannot do the things we once enjoyed. Yet even in an age when the cult of youth is king in our secular culture and those older, especially women, are banished from the TV screen, to be replaced with younger models, the perspective of the people of God should be different.
We do not live in denial and pretend that we can vanquish the ageing process. Expensive face lifts, botox injections and innumerable creams only delay the inevitable! At each stage of life there are blessings and challenges, both are a part of the tapestry of life with its many inter-connected threads.
One of the most powerful forms of witness through our church has been the partnership of younger and older people serving the parents and their children through the parent and toddler ministries. This kind of inter-generational activity is increasingly rare in our society and is something we might sometimes take for granted. We may not have the energy we once had but it should not be a reason to diminish our prayer life.
On the contrary time pressures might be less without the requirements of formal employment – even though many people have remarked in my hearing that they cannot imagine in the past how they found time to go to work! In the inner person, in our character and relationship with the Lord we can grow more like Him. Our goals and ambitions will of necessity, in terms of things of this life, be different to when we were younger, but our focus on Jesus and our passion for His glory should remain the same. In more general terms, it was the Christian approach to human life that led to the value of and care for the very young and the elderly in society.
In a world where the denial of the sanctity of life for the very youngest (in abortion legislation) and the lack of adequate care for the elderly is increasingly common, Christians (and not just Christians to be fair) will wish to honour older people and treat them with the dignity they deserve. We cannot stop the physical ageing process, but we can actively promote and encourage growth in grace and Christ-likeness in our inner person, because one day we will be like Him.
(c) Glorification (vs17-18) 17 For our light and momentary troubles are achieving for us an eternal glory that far outweighs them all. 18 So we fix our eyes not on what is seen, but on what is unseen. For what is seen is temporary, but what is unseen is eternal.
Perseverance and transformation are accompanied by glorification. Are there times when things get too much for us? Yes! Work issues, health concerns, family matters, things in society, our neighbourhood and even at times in our church there are issues that cause us to be despondent and even sometimes distressed. In such a context Paul says remember what is temporary and what is eternal; how apt his words are; how often I need to be reminded of this fact, and I suspect many others of us here as well.
A lot of people around us behave the way they do because they think that this life is all there is, which leads to short-term thinking and not building for the future. As Christians we know that we are part of something much bigger; of universal and eternal significance, even if our part in that is perceived as small and in the world's eyes insignificant. This is a point that Paul repeated in a number of letters, including to the church in Rome.
I consider that our present sufferings are not worth comparing with the glory that will be revealed in us. 19 The creation waits in eager expectation for the sons of God to be revealed 20 For the creation was subjected to frustration, not by its own choice, but by the will of the one who subjected it, in hope. 21that the creation itself will be liberated from its bondage to decay and brought into the glorious freedom of the children of God. 22We know that the whole creation has been groaning as in the pains of childbirth right up to the present time. 23 Not only so, but we ourselves, who have the first-fruits of the Spirit, groan inwardly as we wait eagerly for our adoption as sons, the redemption of our bodies. 24 For in this hope we were saved. But hope that is seen is no hope at all. Who hopes for what he already has? 25But if we hope for what we do not yet have, we wait for it patiently (Romans 8:18-25).
Ira Sankey, the famous singer who accompanied D.L. Moody in his evangelistic campaigns in Scotland in the late nineteenth century, tells a story about Robert Annan of Dundee:
Having carried in my pock­et for sev­er­al months the words of the hymn "Eter­ni­ty," which the au­thor, El­len M. H. Gates, had sent me, I hand­ed them, one day in Chi­ca­go [Il­li­nois] in 1876, to my friend P. P. Bliss, ask­ing him to write mu­sic for them. Three days lat­er he had com­posed the tune.
The hymn was much used at our meet­ings both in Great Bri­tain and the Unit­ed States. Be­fore sing­ing it, I used to tell the sto­ry of Rob­ert An­nan, of Dun­dee, Scot­land. He was one of the worst men who ev­er lived in that town, but af­ter hav­ing been con­vert­ed be­came one of the most use­ful mis­sion­ar­ies of the place. On leav­ing his lit­tle cot­tage home one morn­ing to go to his mis­sion work, he took a piece of chalk from his pock­et and wrote on the flag­stone of the walk which led to his house the single word "Eter­ni­ty."
A few min­utes lat­er he saw a child fall from one of the ves­sels in the har­bour. Be­ing a bold, strong swim­mer, he threw off his coat and shoes, and plunged in­to the bay. He saved the child, but at the cost of his own life. His bo­dy was car­ried home over the word "Eternity," which he had writ­ten a few hours be­fore. On my last vi­sit to Scot­land, about five years ago, I went to see his wi­dow, and found that the writ­ing had been cut in­to the stone by di­rect­ion of the Honourable James Gor­don, the Earl of Ab­er­deen. Thou­sands go to see it ev­ery year. Mr. An­nan's min­is­ter took me to the beau­ti­ful cem­e­te­ry at the place, where a fine mon­u­ment ten feet high, marks the last rest­ing-place of the he­ro.
That street was later demolished, but the paving stone in question was rescued and is now located at the entrance to St Peter's Free Church of Scotland in Dundee. This man's life and the word imposed on the memories of many citizens of Dundee as a result of his witness, is a word that we too would do well to keep at the forefront of our own memories, as it keeps everything else in perspective.
2. Our Future – Eternal Life (II Corinthians 5:1-8)
1Now we know that if the earthly tent we live in is destroyed, we have a building from God, an eternal house in heaven, not built by human hands. 2 Meanwhile we groan, longing to be clothed with our heavenly dwelling, 3 because when we are clothed, we will not be found naked. 4 For while we are in this tent, we groan and are burdened, because we do not wish to be unclothed but to be clothed with our heavenly dwelling, so that what is mortal may be swallowed up by life. 5 Now it is God who has made us for this very purpose and has given us the Spirit as a deposit, guaranteeing what is to come. 6 Therefore we are always confident and know that as long as we are at home in the body we are away from the Lord. 7 We live by faith, not by sight. 8 We are confident, I say, and would prefer to be away from the body and at home with the Lord.
David, in Psalm 16:10-11 is conscious that there will be some extraordinary events taking place in the future life of the coming Messiah, such as His violent death (Psalm 22) and resurrection (Psalm 16:10), but for David who would die before that time there will still be something to look forward to prior to the bodily resurrection. Why was he so happy?:
because you will not abandon me to the grave, nor will you let your Holy One see decay.11 You have made known to me the path of life; you will fill me with joy in your presence, with eternal pleasures at your right hand.
Jesus, in Matthew 8:11-12, spoke of life after death in these terms: I say to you that many will come from the east and the west, and will take their places at the feast with Abraham, Isaac and Jacob in the kingdom of heaven.12 But the subjects of the kingdom will be thrown outside, into the darkness, where there will be weeping and gnashing of teeth.
However we understand these verses it is clear that the people described are conscious and active participants in what is going on in heaven. Jesus, in His high priestly prayer recorded in John 17, makes this request in verse 24: Father I want those You have given Me to be with Me where I am, and to see My glory… The saved believers in heaven currently praising the Lamb that was slain do so with real joy as they experience His glorious presence in person.
There are various Bible references that draw attention to what they are doing there. For example, Revelation 7:9-10: After this I looked and there before me was a great multitude that no-one could count, from every nation, tribe, people and language, standing before the throne and in front of the Lamb. They were wearing white robes and were holding palm branches in their hands. 10 And they cried out in a loud voice: Salvation belongs to our God, who sits on the throne, and to the Lamb.
There are people who have been martyrs for their faith on earth, described in Rev.6:9-10: I saw under the altar the souls of those who had been slain because of the word of God and the testimony they had maintained. 10 They called out in a loud voice, How long, Sovereign Lord, holy and true, until you judge the inhabitants of the earth and avenge our blood?)
They cry out for justice on the earth prior to the end of the age. There are other believers pictured as serving the Lord day and night (Rev.7:15). In the light of the cumulative evidence of the Scriptures, not just II Corinthians 5:7-8: We live by faith, not by sight. 8 We are confident, I say, and would prefer to be away from the body and at home with the Lord.
We need not fear death because it is not the end. We are liberated to live life to the full in the here and now, knowing that the best is always still to come for the people of God. In the life to come we enter eternity and time is no more. We cannot be late or early for anything; a fact that will be a big encouragement for those of us who struggle with time-keeping!
We will look forward to our resurrection bodies, but the joys of the age to come will more than compensate prior to Christ's second coming. The Greek cultures of the Roman world looked forward to immortality free from a physical body and saw such a position as a future liberation. Paul stresses here this is not our hope. We look forward one day to a glorious resurrection body, when Jesus returns with His saints who have already died, to collect those who remain on the earth. Although followers of Jesus shared with these Greek secular scholars the conviction that this life was not the end and that the best is yet to come; in contrast to their views, we believe it will be in a physical world in fulfilment of God's original plans for His creation.
3. Our Accountability –Eternal Reward (II Corinthians 5:9-10)
(a) Our Goal (II Cor.5:9-10a) 9So we make it our goal to please Him, whether we are at home in the body or away from it. 10For we must all appear before the judgment seat of Christ. In Roman cities the governor sat on the judgement seat to hear court cases, as Paul knew well from his time before Gallio's court in Corinth (Acts 18:12). This was a serious matter as the most serious penalties could in principle be given to guilty defendants. However, Paul is much more concerned by a much higher court and a greater judge, before whom we shall all one day appear, the Lord Himself.
In the light of this reality it is no wonder that Paul says in II Cor.5:9: So we make it our goal to please Him, whether we are at home in the body or away from it. Is that what you do?
Much of our lives other people in our church family, and even our human family, know little about, unless we care to tell them. But, there is one person who knows and sees everything and it is before such a One that we will stand on that day. It is not your husband or wife, mother or father, son or daughter, brother or sister who makes that call but the Lord of glory.
It is not the mocking person in the street, the cynical colleague in the workplace or the caustic critic on the TV, but the One who hung on a cross and said: Father forgive them for they do not know what they are doing (Luke 23:34). It is not the helpless victim of injustice or oppression or one of the starving multitudes in parts of Asia or Africa who will judge you and me, rather the One who rebuked Peter for chopping off Malchus' ear in the Garden of Gethsemane and said in Matthew 26:33-34: Do you think I cannot call on my Father, and He will at once put at my disposal more than twelve legions of angels? 54 But how then would the Scriptures be fulfilled that say it must happen in this way?
Without exception, every man, woman, boy or girl, who has walked this earth will stand before King Jesus –the King of Kings and Lord of Lords (Revelation 19:16). What is your number one goal? Is it the same as that of Paul? It needs to be, as that is why you and I were placed on this earth in the first place.
(b) Our Reward (II Corinthians 5:10b) that each one may receive what is due to him for the things done while in the body, whether good or bad. Our salvation is eternally secure because Jesus obtained it on the cross. However, our judgement as believers covers rewards for service rendered; and all our works will be tested to discern their quality. In I Corinthians 3:10-15 Paul explains this point in more detail:
For no-one can lay any foundation other than the one already laid, which is Jesus Christ. 12 If any man builds on this foundation using gold, silver, costly stones, wood, hay or straw,  13 his work will be shown for what it is, because the Day will bring it to light. It will be revealed with fire, and the fire will test the quality of each man's work. 14 If what he has built survives, he will receive his reward. 15 If it is burned up, he will suffer loss; he himself will be saved, but only as one escaping through the flames.
Are you / am I as Christians on course for a pleasant surprise or an awful shock or a bit of both when we stand before Him? May our goal be to put Him first throughout our lives and on that day be delighted to hear Him say:
Well done good and faithful servant…come and share your master's happiness (Matthew 25:23), Amen.
Our song before we come to communion is: 'When I survey the wondrous cross'
The Lord's Supper
Jesus invites all Christian who have committed their lives to follow Him to participate in this act of worship. The apostle Paul wrote these words of Scripture in I Corinthians 11:23-26 to guide our observance of Communion.
For I received from the Lord what I also passed on to you: the Lord Jesus, on the night He was betrayed, took bread, 24 and when He had given thanks, He broke it and said, 'This is My body, which is for you; do this in remembrance of Me.' 25 In the same way, after supper He took the cup, saying, 'This cup is the new covenant in My blood; do this, whenever you drink it, in remembrance of Me.' 26 For whenever you eat this bread and drink this cup, you proclaim the Lord's death until He comes.
Prayer: Choose your own words of prayer to give thanks for the bread and wine that represent the costly gift of His body and blood for us.
Take the bread: Jesus said: 'This is My body, which is for you; do this in remembrance of Me.
Take the wine: Jesus said: This cup is the new covenant in My blood; do this, whenever you drink it, in remembrance of Me.'
Our closing song is: 'Amazing Grace'
Closing Prayer:
Thank you Lord for the incredible privilege You have entrusted to us to live in the light of the future You have prepared for us. We are assured that the work You have begun in us and in others who know and love You, together with all the members of Your Church down the ages, will one day be brought to completion. We recognise that along the way we will have our struggles and our fears, yes even our tears, but through it all Your Holy Spirit will enable us to be victorious and one day stand before You in heaven rejoicing that what was prophesied in the Bible has finally come true. We bring our praises and our prayers to You this day, in Jesus' name, Amen.
Benediction: The Grace