With Helen and Wit Boondeekhun from Thailand
JAM Kids' focus: The Virtual Sunday School
JAM young adults have a separate programme JAM 11:30am to 12:30pm Please contact Gary Torbet on garytorbet@btinternet.com for more details of today's programme.
This service is led today by Moraig Piggot with special guests Helen and Wit Boondeekhun, BMS-supported church-planters in Thailand.
Call to worship: Psalm 96:1-4a: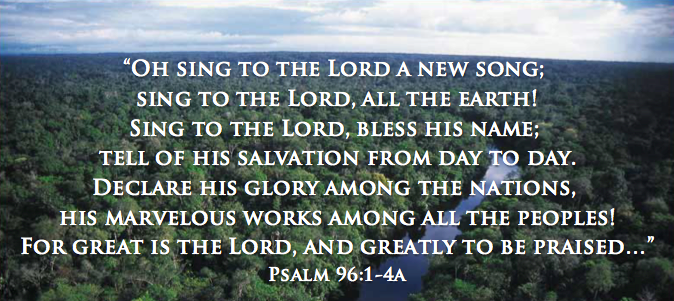 Our opening song of praise and worship is: 'Open the eyes of my heart'
Opening Prayer:
Thank you Lord for this new opportunity to gather to worship and honour Your holy name.  We want to echo the words of the Psalmist who wrote: Sing to the Lord, praise His name;  proclaim His salvation day after day.Declare His glory among the nations, His marvellous deeds among all peoples.For great is the Lord and most worthy of praise.
We are deeply thankful for all our blessings in this deeply troubled world in which we live. We are optimistic that in our own country there will be a further easing of pandemic restrictions in the coming weeks and are so grateful that so many people have taken care to act responsibly during this past year. Thank you that many of us have now been able to visit or meet with members of our families or close friends from whom we had been separated for some time.
Most of all, we thank you Lord, that You have been our anchor through these uncertain and unsettling times. Meet with us today as we seek Your guidance for our lives from the Bible, at the start of another new week. Cleanse us from our sins and fill us afresh with Your Holy Spirit as we seek to shine as lights for You in the midst of the dark clouds of challenges that still have to be worked through in the coming days. We bring our prayer in Jesus' name, Amen 
Let us say together the words Jesus taught His disciples when He said: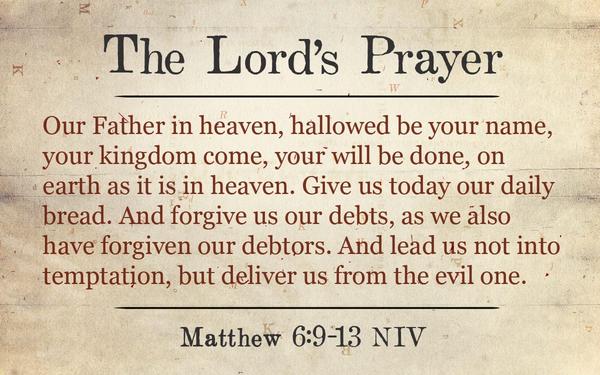 This time tomorrow  video talk of their work from  Wit and Helen Boondeekhun
Our next song is: 'From heaven You came'
Prayers for others
Heavenly Father,
Thank You that at the start of another new week we can turn to You with both our praises and our petitions because You take delight in hearing our prayers.
We pray Your blessing and guidance upon each one of us as we live out our faith at school, college or university; in the workplace or in other places this coming week. Help us to remain true to the faith we believe in the way we live out our faith. Help us to be people of integrity who reflect the character and way of life of our Lord and Saviour Jesus Christ.
We also continue to pray for the young people preparing for their National 5s / Higher & Advanced Higher, or College / University assessments or exams. We pray that they may know Your peace at this time. We pray too for the staff who will mark or grade them, and hope that the approach taken will be both fair and appropriate for all concerned at the end of a difficult academic year.
We pray for our Baptist Union convenor and two of our churches:
We pray for our convenor of the Baptist Union Frances Bloomfield as she chairs various national meetings of our Baptist Union and who has also been representing us at the Church of Scotland Annual Assembly last week
Dumfries BC – In recent weeks, lockdown, coupled with the deaths of a number of their church family, one of which was to Covid19, has been a blow to this congregation. They are living out Romans 12:15 and 'mourning with those who mourn', but not without hope! We pray with them for those who are mourning the loss of loved ones. In the midst of this they are encouraged through their virtual online activities and services. They are particularly excited about their Alpha and Christianity Explored courses as well as the Church Centre Sports Hall being used as a Vaccination Centre. We give thanks with them that they can bear witness to Jesus through this activities.
Duncan Street BC, Edinburgh – They are praising God that He has blessed them in many ways over the past twelve months through the preaching, praying and ministering of the fellowship. They ask us to pray that He would help then to love the people in their communities well and that they would faithfully live and speak that message of hope that they find in Jesus.
We come to pray for the needs in our own congregation:
Heavenly Father,
We thank You for those who have been nominated for election as deacons at this time and pray for Your blessing on them. Guide and direct us as a church family as this process is completed in the coming weeks. We do thank You for all those who serve as Deacons or in other ministry positions in church life, that each one of us may know Your wisdom and guidance as we serve in Your name.
We pray too Your blessing upon Claire McNutt and those who work with her in our Children and Families' work, and upon Rev Gary Torbet and the youth work team as they seek to respond to the slight easing of restrictions for our work with younger people. Likewise we pray that You would grant us wisdom as a church as we seek to adjust to the changing environment for our work and witness in the coming months.  
We continue to remember quite a number of people in our church and others known to us who have ongoing health issues.
We pray for the people whom we cannot visit in residential care, and others who are at home on their own, together with others in our church family who are feeling the effects of increasing age and infirmity…
We now pray silently for anyone else known to us who is in need of our prayers at this time…..
We pray also for our own needs…
We also pray Your blessing on the Prayer courses taking place in the church at this time and ask that those of us participating in them may be enriched in our relationships with You.
We bring all these prayers before you in Jesus' name, Amen
Bible Reading I Peter 2:1-12
Therefore, rid yourselves of all malice and all deceit, hypocrisy, envy, and slander of every kind. 2 Like new-born babies, crave pure spiritual milk, so that by it you may grow up in your salvation, 3 now that you have tasted that the Lord is good.4 As you come to Him, the living Stone – rejected by humans but chosen by God and precious to Him – 5 you also, like living stones, are being built into a spiritual house to be a holy priesthood, offering spiritual sacrifices acceptable to God through Jesus Christ. 

6 For in Scripture it says: 'See, I lay a stone in Zion, a chosen and precious cornerstone, and the one who trusts in Him will never be put to shame.' 7 Now to you who believe, this stone is precious. But to those who do not believe, 'The stone the builders rejected has become the cornerstone,' 8 and, 'A stone that causes people to stumble and a rock that makes them fall.' They stumble because they disobey the message – which is also what they were destined for. 9 But you are a chosen people, a royal priesthood, a holy nation, God's special possession, that you may declare the praises of Him who called you out of darkness into His wonderful light. 

10 Once you were not a people, but now you are the people of God; once you had not received mercy, but now you have received mercy. 11 Dear friends, I urge you, as foreigners and exiles, to abstain from sinful desires, which wage war against your soul. 12 Live such good lives among the pagans that, though they accuse you of doing wrong, they may see your good deeds and glorify God on the day He visits us.
Before we come to listen to God's Word let us sing: 'Lord the light of Your love is shining'
The Message pre-recorded version from Wit Boondeekhun
The Message I Peter 2:12: 'Let your light shine'
Good morning. I am delighted to be able to share with you this morning.
First of all, thank you for your faithfulness in supporting us through prayers and finance. Thank God for your generous gift that we have received.
We thank God for his Word. In such a time like this, during the Covid crisis, we are facing many challenges, but God's Word reminds us of what is important:
"Live such good lives among the pagans that, though they accuse you of doing wrong, they may see your good deeds and glorify God on the day he visits us." 1 Peter 2.12
Basically, God says that we should let our lives shine for Jesus. Live such a good life among those who do not know Jesus. Five years ago, we started our journey in going to plant a church amongst the indigenous Thai Buddhists, and we believe that He called us to live in the village of Wang Daeng, Uttaradit, Thailand. Thank God for his faithfulness to his promise, "Do not give up in doing good, if you don't feel discouraged, when it's the opportune time, you will reap the harvest." Galatians 6.9, because now we have begun to see some fruit.
These are the questions we asked ourselves when we came to live in Wang Daeng:
Can people see Jesus in our lives?
Do we give honour and glory to Jesus in what we do and say?
The Apostle Paul instructed Timothy when he was a pastor at the church in Ephesus: "Command and teach these things. Do not let anyone look down on you because you are young, but set an example for the believers in speech, in conduct, in love, in faith and in purity." 1 Timothy 4.11-12
As for us, God calls us to bear fruit. Jesus says, "You did not choose me, but I chose you and appointed you so that you might go and bear fruit—fruit that will last—and so that whatever you ask in my name the Father will give you." (John 15.16)
We can see which one is a good tree when we see its good fruit.
God wants our lives to be transformed, so that we can shine the light of Jesus to others.
There are three ingredients for shining the light of Jesus:
1. We need to have a passion for the lost, just as Jesus did when He wept over the city of Jerusalem. He came to seek for the lost. Like the parable of the lost sheep, He left the 99 and went out to find the one lost sheep.
BMS vision is: The highest goal of everything we say and do is to bring people to faith in our Lord and saviour Jesus Christ and an experience the abundant life that only Jesus can provide.
When we meet with friends, neighbours, family or relatives, we should plan to share God's love with them and tell them about the Good News.
2. We need to be motivated by God's love. Paul says that God's love compelled him to evangelise. Human love is limited but God's love is limitless. God loves us to the end, even though the hardship and sacrifice that he had to make to die on the cross. I have asked the Lord 'How many times do I need to forgive the people that I have reached out to?' Because many times they accuse me of doing wrong, they reject me, or they refuse to listen to me because they know I am a Christian. If I was relying on my human love, I would have quit already, but God's love that I ask him to keep pouring out on me, has enabled me to keep on loving. Here are some wonderful words from Amy Carmichael, a great missionary to India. She said, "You can give without loving, but you cannot love without giving."
3. We are to be peacemakers. Do not get into an argument. You will never win people through your argument. If you win arguments but you lose people – what's the point? Just swallow up your pride, even though you may be right. Do not get mad or angry, when you are accused of doing wrong. People often try to find fault with us because they know that we are Christians, but thank God, He has protected us and blessed us to be a blessing to people.
Our purpose of being a follower of Jesus is to make Jesus known, and to bring Him glory. This means that people should be able to see Jesus in our lifestyle.
We need to live in such a way that those who know us, but do not know God, will come to know God, because they know us.
This should be our plan, to let our lives shine for God. Let us be 'donkeys' for Jesus. Lord please use us to be witnesses for you, to share God's love with others, and to share the Good News of Jesus with others.
Lord, help us to have a passion for the lost, help us to be motivated by God's love, and make us to be peacemakers for you.
We pray in Jesus' name. Amen.
Our song before we come to communion is: 'When I survey the wondrous cross'
The Lord's Supper
Jesus invites all Christian who have committed their lives to follow Him to participate in this act of worship. The apostle Paul wrote these words of Scripture in I Corinthians 11:23-26 to guide our observance of Communion.
For I received from the Lord what I also passed on to you: the Lord Jesus, on the night He was betrayed, took bread, 24 and when He had given thanks, He broke it and said, 'This is My body, which is for you; do this in remembrance of Me.' 25 In the same way, after supper He took the cup, saying, 'This cup is the new covenant in My blood; do this, whenever you drink it, in remembrance of Me.' 26 For whenever you eat this bread and drink this cup, you proclaim the Lord's death until He comes.
Prayer: Choose your own words of prayer to give thanks for the bread and wine that represent the costly gift of His body and blood for us.
Take the bread: Jesus said: 'This is My body, which is for you; do this in remembrance of Me.
Take the wine: Jesus said: This cup is the new covenant in My blood; do this, whenever you drink it, in remembrance of Me.'
Our closing song is: 'To God be the glory'
Closing Prayer:
Thank You Lord that You have called us to live our daily lives in such a way that other people may see our good deeds and glorify God. Thank You for this reminder that our attitudes, speech and action should be honouring to You. Strengthen us by the aid of the Holy Spirit to live this way in the coming week, in Jesus' name we pray, Amen
Benediction:  The Grace