What do you see – a young woman or an old woman?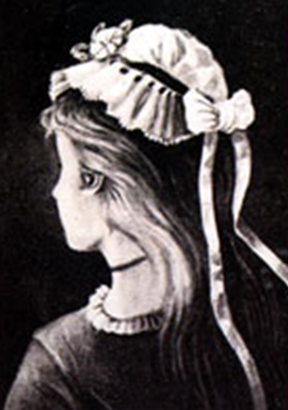 It is a matter of perspective. Both images are present in the one picture, but naturally most of us see one or the other. It is how we look on life. Some people are very closely following the statistics relating to Covid-19 developments. Members of the public might be tempted to focus on the headline figures, whereas the experts in the field look for trends to see how they relate to their mathematical models for future developments. Both approaches may be understandable, but the data is being approached from different perspectives.
The apostle Paul in the New Testament urges us to choose carefully our perspective on our lives. He wrote: Therefore we do not lose heart. Though outwardly we are wasting away, yet inwardly we are being renewed day by day. 17 For our light and momentary troubles are achieving for us an eternal glory that far outweighs them all. 18 So we fix our eyes not on what is seen, but on what is unseen, since what is seen is temporary, but what is unseen is eternal. (II Corinthians 4:16-18). 
We have immediate obstacles to address in the current crisis, but if that is our exclusive focus then it is a lost opportunity. What lessons are there for us to learn in the respective countries around the world to avoid getting into this situation again in the near future? What opportunities have we to make better use of modern technology in daily life? How, for example, might we improve relations between countries and within local communities in the light of our co-operation in getting through this predicament? How might churches do their work more effectively? What personal changes might I make once this crisis is over? 
There are undoubtedly some serious obstacles to be overcome, but will we also learn things about ourselves and how we live our lives so as to be in a better place once this crisis is concluded?
Brian Talbot