"Big Questions; Where is God in a Corona Virus World?"

We are starting a four week discussion course via Zoom, led by our Youth Pastor, Rev. Gary Torbet and Alan McRobbie, starts on Tuesday 2 June at 7.30pm.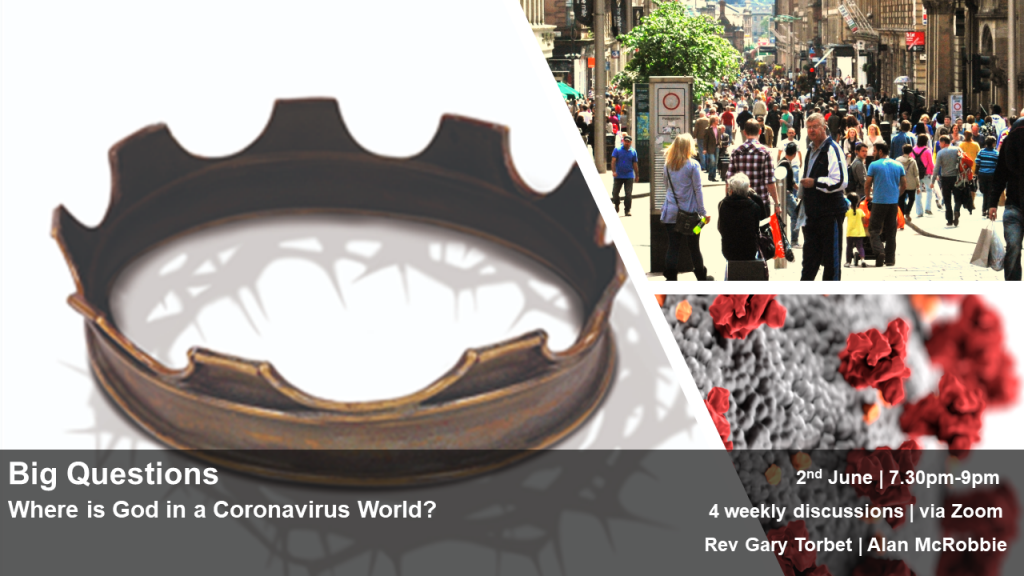 We are particularly running this course as an opportunity for you to invite your friends to, or for those seeking to explore more about the Christian faith, during these difficult times. For more information or to register for the course, please email garytorbet@btinternet.com.