Intimations
JAM Kids' focus: The Virtual Sunday School
JAM young adults have a separate programme JAM 11:30am-12:30pm looking at the character of King David from the Old Testament. Please contact Gary Torbet on garytorbet@btinternet.com for more details of today's programme.
'Through Lent' Baptist Union reflections Week 4 'Connecting with Creation'
Baptist Union of Scotland National Prayer Livestream – The monthly prayer livestream takes place on Sunday 4 April, 2021 7.00–7.30pm.  
Call to worship
The Lord is my light and my salvation;
I will fear no one.
The Lord protects me from all danger;
will never be afraid.

5 In times of trouble he will shelter me;
he will keep me safe in his Temple
and make me secure on a high rock.

7 Hear me, Lord, when I call to you!
Be merciful and answer me!
8 When you said, "Come worship me,"
I answered, "I will come, Lord."
9Don't hide yourself from me!

Psalm 27: 1, 5, 7-9
Our opening song of praise and worship is: 'The Lord is Our Salvation'
Opening prayer
Lord, we come before You today to offer our praise and worship to You. We confess that there are times when we can struggle to articulate the desire of our heart to worship and adore You. We echo in our hearts today the prayer of King David, recorded in I Chronicles 29:10b-13:
'Praise be to you, Lord,the God of our father Israel, from everlasting to everlasting. 11 Yours, Lord, is the greatness and the power and the glory and the majesty and the splendour, for everything in heaven and earth is Yours. Yours, Lord, is the kingdom; You are exalted as head over all… You are the ruler of all things. In Your hands are strength and power to exalt and give strength to all. 13 Now, our God, we give You thanks, and praise Your glorious name.
We may have particular blessings we want to thank You for today. However, we also come confessing our sins and ask afresh for the purifying of our hearts once more by the Holy Spirit. Speak Lord into our lives as we gather for worship today, in Jesus name we pray, Amen.  
Let us say together the words Jesus taught His disciples when He said: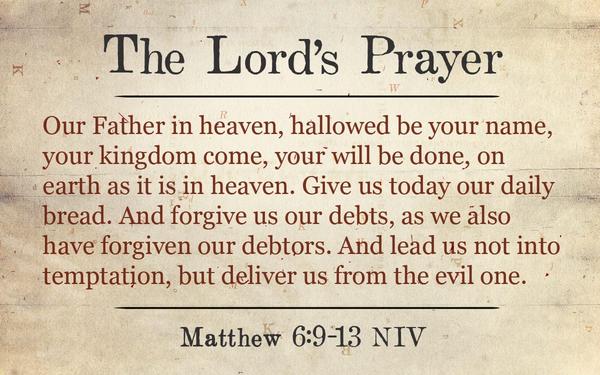 Our next song is: 'You are my anchor'
All Age Talk Isdale Anderson 'Mother's Day'
Hands up any mums who got –
Breakfast in bed today?
A homemade card?
A bought card?
Some flowers?
Chocolates?
Are getting their dinner/tea made for them?
Maybe in "normal" times, some mums might have been taken out for lunch – but not this year. This year it might be difficult for some mums to even to meet up with their children – especially if they live far away and are not allowed to travel. Hopefully the children will still be in touch – as I think that it's a good idea to have a day celebrating mums.
Mother's Day has been celebrated in Britain for many years. Hundreds of years ago it was quite common for people – even children as young as 10 – to have to leave home to work, perhaps as a housemaids if you were a girl or to learn a trade if you were a boy. These young people were allowed to go back to their home area on the fourth Sunday in Lent. The idea was that they should go back to worship in the main church or cathedral in their home area. This was called their "mother" church – and gives us the name Mothering Sunday. Of course the children didn't just visit their mother church when they were back in their home area, but also their mothers and families as well. As they walked along the country lanes, children would pick wild flowers to take to church or to give to their mother as a small gift.
Now as you might expect – things were a bit different in the United States of America, where Mother's Day is a more recent holiday. Over a hundred years ago, a lady in the USA called Anna Jarvis tried hard to have a Mother's Day holiday recognized by the US Government.
She finally succeeded and Mother's Day was made an official holiday in 1914 and was celebrated on the second Sunday of May. Anna wanted the day to be celebrated every year so that families would take the chance to express their love and gratitude to mothers, and acknowledge the sacrifices that they had made for their children.

However, strange to say, not long after Anna was successful in getting Mother's Day made an official national holiday, she tried to get it stopped! The reason was that she was unhappy with the way that it had ended being used by card makers, flower sellers and chocolate makers etc to make a lot of money. That was never her intention. Anna thought that this spoiled the whole point of the Day which was supposed to be an opportunity for children to thank their mums for all they did for them, without needing to spend a lot of money.
From about 1920 onward, Anna tried hard to stop businesses from making a lot of money by selling Mother's Day cards, sweets, flowers, and other gifts. She spent a lot of her own money in the process. However she wasn't very successful. In 2017 it's reckoned that the total amount of money spent on Mother's Day gifts in the USA was over $23 billion.

Now I don't know about you but I do think that Anna had a point. It's not necessary to spend loads of money on chocolate and flowers on Mother's Day. It's certainly nice to have a day when you are made to feel special and appreciated. But when the Bible said that we "should honour our father and mother", it didn't just mean on one day a year – but every day! More than presents I'm sure that what mums want to be given is our love. And for us to show it not just by a giving a card but by how we act. For children living at home, it could be by trying to help in the house and not expecting our mum (or dad!) to do everything. For older children who have left home it could be by giving our time – to phone regularly, to text, to find out how they are doing and – as Covid restrictions allow – to visit.
Take a moment to think of one thing about your mum that you really appreciate. Then at some point today, take the time to tell her. I'm sure that she will enjoy that even more than the biggest box of chocolates!
Prayers for others

Heavenly Father,
We continue to pray for the Covid-19 Vaccine rollout across the UK at this time. We give thanks that millions of people have already had their first vaccine and we pray for the ongoing logistics of this mass vaccination programme. We are delighted too with the easing of some of the restrictions we have had to live under in recent weeks and pray that this process may be able to continue without further increases in the virus infection rate in  the community.
On Wednesday this coming week is St Patrick's Day. At this time we pray for the people of Ireland both in the Republic of Ireland and in Northern Ireland, as they continue to battle Covid-19 and vaccinate people across the land. We give thanks for the rich heritage of Christian witness in Ireland and we pray for an outpouring of God in Ireland again in these days. We pray too for them as they adjust to the problems caused by the implementation of the new Brexit arrangements. We pray that the politicians in our Westminster Government and those in the European parliament may be able to come to fair and appropriate arrangements to address the issues that have arisen over the transportation of good around these islands.  
We pray also today for churches who might be struggling to connect together effectively at this time and for whom technology might be an issue. We give thanks that other local churches are helping with resources and encouragement. We are most grateful for those within our own congregation whose work behind the scenes on technology makes it possible to hold our services and meetings week by week.
We pray for the following chaplains and churches:
John Jamieson (Army Chaplain) – We give thanks that John has been extended two more years' ministry and service in the Royal Army Chaplains Department. We pray for wisdom for John as he supports soldiers and their families as we progress through this challenging COVID situation. We pray for help as John and his wife explore how they do church, and disciple Christians, using the online tools available.
Campbeltown Community Church – They are thankful for close fellowship and cooperation with believers from other churches in the town. We pray for them as they continue to serve the local community and share the good news of Jesus with the town.
Canonmills BC, Edinburgh – Their wee church in the centre of Edinburgh stands empty but the Canonmills Family's loving concern for one another is sustained by the candle of hope that they can soon all be together again. They state that there are a wee church, maybe, but with a big heart, and we pray that the friends of Jesus everywhere may be strengthened by His hand in the face of the concerns we all face in this terrible pandemic.
Carluke BC – We pray today for the church family in Carluke Baptist, especially those who may have been very badly affected by Covid-19, that they will know God's love and comfort at this time.
Carnoustie BC – We give thanks to God for the deepening of fellowship and growth in maturity over this past year, in the midst of lockdown; and for their 10th anniversary at the beginning of March this year. We pray as they continue to look at their witness to the most marginalised in their community; and for funding as they hope to start work on their building revamp this year.
We bring all these prayers before you in Jesus' name.
Amen.
Bible Reading
We put no stumbling-block in anyone's path, so that our ministry will not be discredited. Rather, as servants of God we commend ourselves in every way: in great endurance; in troubles, hardships and distresses; 5 in beatings, imprisonments and riots; in hard work, sleepless nights and hunger; 6 in purity, understanding, patience and kindness; in the Holy Spirit and in sincere love; 7 in truthful speech and in the power of God; with weapons of righteousness in the right hand and in the left; 8 through glory and dishonour, bad report and good report; genuine, yet regarded as impostors; 9 known, yet regarded as unknown; dying, and yet we live on; beaten, and yet not killed; 10 sorrowful, yet always rejoicing; poor, yet making many rich; having nothing, and yet possessing everything.

We have spoken freely to you, Corinthians, and opened wide our hearts to you. 12 We are not withholding our affection from you, but you are withholding yours from us. 13 As a fair exchange – I speak as to my children – open wide your hearts also.

Do not be yoked together with unbelievers. For what do righteousness and wickedness have in common? Or what fellowship can light have with darkness? 15 What harmony is there between Christ and Belial? Or what does a believer have in common with an unbeliever? 16 What agreement is there between the temple of God and idols? For we are the temple of the living God.

As God has said:

'I will live with them and walk among them, and I will be their God, and they will be my people.'

17 Therefore, 'Come out from them and be separate, says the Lord. Touch no unclean thing, and I will receive you.' 18 And, 'I will be a Father to you, and you will be my sons and daughters, says the Lord Almighty.' 7 1Therefore, since we have these promises, dear friends, let us purify ourselves from everything that contaminates body and spirit, perfecting holiness out of reverence for God.

II Corinthians 6:3-7:1
Before we come to listen to God's Word let us sing: 'How firm a foundation'
The Message
II Corinthians 6:3-7:1 Living the gospel of Jesus
Introduction
We live in a world that is messy and complex. We are well aware that human beings are all sinful creatures that potentially can get so much right, but equally can get things horribly wrong. On the day I started writing this message a Scottish member of the Westminster Parliament was obliged to step back from their promoted post in their political party because of allegations of misconduct in office. They are not the only one in recent years as others too have had to stand down or even resign from parliament altogether as a result of choices made. 

Sadly, across society we are not taken by surprise when such stories are made public. It is particularly sad as a Christian, reading accounts of church leaders that have to step back from their ministry positions, but in the USA there have been quite a number of prominent figures who have had to stand down for a shorter or longer time depending on what has taken place.

Living the gospel of Jesus has never been more critical than it is today. It has always been true that many people in our communities are unable to determine whether a minister, priest or pastor is faithfully proclaiming the gospel in a church pulpit, but many more are able to spot when that same church leader or congregational member they know is living their daily life in a manner inconsistent with the faith they profess.

Many Christians are concerned at times about our limited abilities to speak about our faith to people outside the church, but what is fundamental to our credibility is a genuine attempt to practise what we claim to believe in everyday life. No-one is expecting us to be perfect or even close to that! However, it is fair to understand that we ought to be seen to be at least attempting to follow Jesus in the choices we make and the attitudes we display in our interactions with other people. What does Paul say to these relatively new Christians in Corinth on this topic?     
1. Authentic ministry (II Corinthians 6:3-13)
We have to remember that most of the New Testament books after the Four Gospels and Acts were written as letters without chapter or verse divisions. Paul was no different to us in that his letters flowed from one thing to another without any formal subdivisions in what he has written. Immediately prior to this section he has spoken about the extraordinary work of God in the life of the believer: Therefore, if anyone is in Christ, the new creation has come: the old has gone, the new is here! (II Corinthians 5:17)

This transformation is not the waiving of a 'magic wand' the moment we come to faith in Jesus. It is the start of a remarkable journey during which we progress to become more life Jesus in partnership with the Holy Spirit working within us. In this context, Paul states in II Corinthians 5:20: We are therefore Christ's ambassadors, as though God were making His appeal through us. 

In other words, when people want to see how God wants us to live they should see that in the life of a Christian. In the same way, the attitudes we  display and the words we speak should be a fair representation of how the Lord Jesus would have us act or react in that situation. Many people do not read the Bible even though quite a lot will own a copy on their bookshelves. But they certainly 'read' the way followers of Jesus live their lives. What message are you and I communicating by the way we live? It is in the light of these remarkable truths that Paul presents the first of two principles in this short passage to show us how we ought to live our lives. They are two boundary markers for us.    
(a)The principle (II Corinthians 6:3) We put no stumbling-block in anyone's path, so that our ministry will not be discredited.  This is an essential conviction that every Christian should be committed to.  I do not want anyone to be put off committing their life to follow Jesus as a result of any of my words or actions. 

I may never be perfect, but with God's help I want to live in a way that pleases Him and that shows however faintly that I am trying to live in a way that pleases Him. Of course, this does not mean that all will be well if we live this way. Like everyone else alive today we are coping for better or for worse through a virus pandemic. How that health crisis affects your life might be very different to a neighbour in your street or a colleague at work, even apart from the differences experienced in other countries around the globe.

On top of that there are individual challenges and opportunities that cross our pathway week by week. Yet through it all this principle applies. Through good times and through the hardest times I want to honour God through the choices I make and the life I lead. There will be times when we are sorely tempted to cut corners or just to act like other people around us. In the short term that can make life easier, but our calling is a privilege as well as a responsibility. How am I and how are you in getting on with living out this way of life? Are there any issues that you are struggling with that you need to pray about or even want a friend to get alongside you to pray with you or to pray for you? Don't assume everyone else is doing better than you. We all have issues that we struggle with at times.

Timothy Dudley-Smith, in his biography of John Stott, of one of great Evangelical leaders in Britain in the second half of the twentieth century, recorded a conversation with that church leader about how he handled conflict in the course of church ministry. Stott made the honest admission that his first inclination was to run away as he found dealing with this kind of issue in church life quite exhausting. One of his favourite passages in the Bible came to mind from Psalm 55:5-6: Fear and trembling have beset me, horror has overwhelmed me. 6 I said, 'Oh, that I had the wings of a dove! I would fly away and be at rest.

Quite a lot of other church leaders would have deep sympathy for his honest admission. In fact, I suspect the vast majority of people shrink back from getting involved in trying to resolve conflict situations whether in our extended families, amongst our friends or colleagues at work or in our church families. Yet for Paul, the number one thing for him was to do his very best to avoid saying or doing anything that hindered anyone else's faith journey.

I thank God for the Christian men and women I have known over the years who lived this principle so well and who have been such an encouragement to other people. I also want to thank the Lord for each person in this church family who over this difficult past year has gone out of their way to encourage or to assist someone else in their times of need.              
(b) The practice (II Corinthians 6:4-10)  The principle Paul stated was cast in a negative form, but now in a few sentences Paul attempts to convey how we and his mission team sought to live when they were in Corinth or in any other city where they had sought to plant a Christian church. Here in verses four to ten of II Corinthians chapter six he opens his heart to them to demonstrate how different he is to the 'super apostles', the other unnamed people seeking to win their affections and allegiance. Paul wants to make it very plain that the differences between him and them were much greater than some secondary level theological beliefs. What was Paul seeking to explain to them? 
(i) The true servant of God will live through tough times (II Corinthians 6:4b-5a) in great endurance; in troubles, hardships and distresses; 5 in beatings, imprisonments and riots; The message his opponents were proclaiming was that if you are trusting God and living in the right way before Him that you will see things going so well for you. This man Paul, they were saying, is so inadequate. He goes from one crisis to the next. He is working himself to death and even then he is achieving so little compared to us. Look at all that time he spends in prison or under house arrest or in recovering from injuries inflicted during his ministry. We have not been in prison or beaten up for our faith in Jesus. Paul is going about it the wrong way they were saying. What they would have omitted to say was that it was Paul and his church-planting teams that were responsible for so many new churches beginning across the Roman Empire. What they might also have neglected to remind the Christians in Corinth were these words of Jesus to His disciples at the Last Supper in John 16:33:

I have told you these things, so that in me you may have peace. In this world you will have trouble. But take heart! I have overcome the world.

Was this truth part of  Paul's messages to new converts? Yes! In Acts 14:21-22: They preached the gospel in that city [Derbe] and won a large number of disciples. Then they returned to Lystra, Iconium and Antioch, 22 strengthening the disciples and encouraging them to remain true to the faith. 'We must go through many hardships to enter the kingdom of God,' they said.

Then and now, living the way of Jesus will include going through some hard times. Our difficulties may be quite different to the list Paul cites of his own issues, but our calling is to seek with God's help to persevere through our hard times.
(ii) The true servant of God will experience troubles from other people (II Corinthians 11:24-25a, 26a)  An example of Paul's imprisonments came from Philippi where he and Silas were brutally beaten and put in the most secure inner section of the prison with their feet confined in stocks within the cell (Acts 16:24). If ever anyone had a right to feel hard done by, then these men could have raised this example as one for them.

As you read through the book of Acts there is a pattern of wrongful arrests and imprisonment and then release. Paul was well aware that as a Roman citizen he had rights when under arrest, something denied to the majority of people living under Rome's jurisdiction. He was, though,  reluctant to claim his rights, as his aim was to secure freedom of worship for other believers in the locations where churches were planted, not just as a torture avoidance guarantee or as 'a get out of jail' card for himself. However, he claimed his legal rights when under arrest in Jerusalem (Acts 22:22-29).

To return to Paul in Philippi, the governor did not realise what effect locking up these Christian missionaries would have in his prison. Luke records that as late as midnight Paul and Silas were singing and praying to God with the other prisoners listening to them. The rest of the story was remarkable with an earthquake seriously damaging the prison facilities, prior to an evangelistic meeting being conducted on site in which the governor and his family were amongst those who came to faith. If that was not enough excitement for the night, it was followed by a baptismal service and then an exceedingly late dinner or full breakfast before Paul and Silas were due back in court. It was certainly eventful wherever these first Christian missionaries went to share the good news of Jesus.        
(iii) The true servant of God will experience self-inflicted hardship (II Corinthians 6:5b)… in hard work, sleepless nights and hunger; Paul's dedication to Christian service was remarkable. Yet we must not forget the growing numbers of colleagues who were members of his mission teams sent out to plant new congregations. They all faced the same dangers and struggles as they lived out the gospel of Jesus. Clement of Rome, a prominent Christian clergyman, in the generation after Paul wrote this concerning Paul:  'Paul by his example pointed out the prize of patient endurance. After he had been seven times in bonds [imprisoned], had been driven into exile, had been stoned, had preached in the East and in the West, he won the noble renown which was the reward of his faith.' [Clement of Rom Epistle to the Corinthians, 5 trans. J.B. Lightfoot].

What these religious opponents of Paul in Corinth saw as a failure, Clement, one of the most prominent European Christian leaders in the 90s AD, saw as something to be admired. Was this fortitude and endurance simply something that was characteristic of Christians two thousand years ago? Absolutely not! It has been a common pattern over the centuries. Around the world at any one time in some countries there is freedom to practice your beliefs, but in others, discrimination, persecution and imprisonment or in the worst cases martyrdom for professing faith in Jesus.

In Nigeria over the last decade, for example, barely a week has gone by without some Christians being murdered by Islamic extremists for refusing to deny their faith. It is not only religious extremists who will imprison and kill. North Korea, is an atheistic country. It is effectively a death sentence to be caught practising the Christian faith. A country currently in the news is Myanmar where the brutal military regime has reasserted control over its governance. Their horrific treatment of Christians mainly from ethnic minorities in the North, alongside Rohinya Muslims from the South, has been going on for some years. How are Christians responding to their plight? They continue a faithful witness and are prepared to die for their faith, whether young or old.

At a protest rally on Wednesday 10 March 2021 in Myanmar's northern State of Kachinhas there was a remarkable sight of a Roman Catholic nun Sister Ann Rose Nu Tawng who put herself between the protesters and police by kneeling before one squad and pleading with them to stop their violence. Two officers dropped to their knees and joined her. [story and picture available online from many sources]
Sadly, although her intervention was successful at that time, the police came back later that afternoon and shot dead unarmed peaceful protesters. Around the world at the present time more Christians are living under discrimination or persecution than have the freedoms we enjoy in the United Kingdom. Living the gospel of Jesus around the world for many of our brothers and sisters in Christ is as difficult now as it was two thousand years ago.
(c) The purpose (II Corinthians 6:11-13) Paul rightly points out what he and fellow Christians had endured to take the good news of the gospel around the Roman world. He was not seeking to stir their emotions to tears so that they felt sorry for him and his colleagues. Instead, he wanted to demonstrate to them his inner motivation for coming to Corinth or any other place as ambassadors of Jesus Christ. His proof of apostleship and genuineness in his calling is demonstrated in the way he is living the gospel of Jesus.

The Corinthians needed to view differently the contrast between Paul and his 'super apostle' opponents. They may have had charismatic personalities, were gripping to listen to in their sermons and their self-promotion second-to-none. However, they need to see that endurance through suffering and hardship demonstrated Paul's commitment to the Lord Jesus and his love for them as his converts. We as Christians today likewise must be honest and admit to those seeking faith that it can be tough to follow Jesus.

We must never pretend that life will necessarily get easier if we put our faith in Jesus. In fact, in many countries today the opposite will be true. What is particularly noticeable is that the church is growing in those parts of the world where there is a greater cost to Christian discipleship. However, this will only happen if enquirers see that existing Christians are truly living the gospel of Jesus. We thank God that in countries like China and Nepal remarkable things have happened over the last seventy years as the Christian Church has grown remarkably fast despite constant government opposition.
2. Authentic lifestyle (II Corinthians 6:14-7:1)
Our character as well as our conduct is really important. Many Christian leaders have pointed out over the centuries that the greatest dangers the church can face comes from within. Will we live the gospel of Jesus today? Our words lose their power if our lives are inconsistent with our claims. Paul now highlights a second principle for living for followers of Jesus. What did he mean then and what does it mean for us today? Remember, Paul is contrasting the gospel message he preaches and lifestyle he lives with the self-proclaimed apostles who were teaching a very different message and living a different lifestyle. Paul is very clear in spelling out that both ways cannot be right. The Corinthians need to make a choice. Over the centuries of Christian history there have been quite a number of times when huge choices had to be made over doctrinal matters, especially regarding the identity of Jesus and over the way we live the Christian life. The pressures to water down Christian convictions and the way Jesus calls us to live are as strong now as in any previous era of history.
(a)The principle (II Corinthians 6:14a) Do not be yoked together with unbelievers.  In 1964, a well-known American theologian reflected that many of the churches in his country had large attendances and yet appeared to have too little influence on the culture of the day. He wrote: 'In the area of belief we find widespread indifference to the Bible and ignorance of its contents –and strong resentment if a biblical word of judgement is brought to bear on the life of a congregation. In worship we find notably lacking any sense of the holy presence of God and of what worship is for…In ethics we find the cultural ideas of friendliness and fellowship more evident that the difficult standards of the New Testament or historic Christendom' (Langdon Gilkey, How the Church can minister without losing itself, p.1)

The sad reality is that those words could equally have been spoken about some churches in the UK as well, in his day and today. It is a huge shock to many new Christians to come to terms with the fact that there are professing Christian Churches that do not stand for historical orthodox Christian beliefs and the lifestyle commended from their pulpits is at variance with biblical teaching on a broad range of issues. Paul would have encouraged Christians seeking a marriage partner to look for a fellow believer because they would have more things in common in terms of faith convictions and outlook on life, but that is not his primary point of application here. He is asking the Christians in the congregation in Corinth not to follow the other religious leaders who were claiming their allegiance instead of them continuing to follow Paul and the teaching of Jesus.

What did Paul highlight in this letter about these opponents in his day? II Corinthians 2:17: Unlike so many, we do not peddle the word of God for profit. They were becoming rich at the expense of those who followed them. There are sadly church leaders who promote a prosperity gospel that justifies them gaining significant wealth that goes far beyond their needs. The God channel has so many of these false prophets promoting their gospels that are so different to the way of Jesus. Thankfully, there are genuine Christian ministers preaching on there too, but we need to be discerning when we hear them.

In II Corinthians 5:12 it appears these 'super apostles' were strong on self-promotion about their greatness and successes, rather than being humble pointing others to Jesus. When we leave a church service if we are thinking more about how wonderful Jesus is then the preacher has succeeded. If the opposite is true and our minds are totally focussed on the messenger not the message something has been missed. Remember John the Baptist's well known words: He must become greater and I must become less (John 3:30).

These other religious leaders visiting Corinth had a different view of the Bible and the teaching of Jesus. They wanted to privilege a works based faith and the observance of Jewish dietary guidelines at the expense of the gospel of grace. The letter to the Galatians in the New Testament was written to congregations who had been taken in by that false gospel. Today, this is not an issue for churches in the UK. In Western Europe, by contrast, too many clergy and churches adopt a view of God and His activity in the world that is effectively at variance with what the Bible teaches about Christian belief and behaviour, more influenced by secular voices outside the church. We need to stand firm on God's inspired and authoritative Word, like Jesus did in His response to the devil's temptations. It is written… and cited passages of Scripture to counter them (Luke 4:1-13).               
(b) The practice (II Corinthians 6:14b-18)
Paul is quoting six Old Testament passages in this section that in simple terms point to God's desire for a personal relationship with His children by faith. 'I will live with them and walk among them, and I will be their God, and they will be my people.' Relationships flourish when there are no barriers to prevent them prospering. Are you and I allowing anything to hinder our relationship with God from flourishing? Even more remarkably, Paul declares, God wishes to adopt us into His family 'I will be a Father to you, and you will be my sons and daughters, says the Lord Almighty.' Paul, in effect is asking the Christians in Corinth, and us today, if we really grasp how special this is? Almighty God has a personal interest in wanting you to flourish as the person He created you to be. He wants you and me to avoid any false beliefs or behavioural choices that could prevent this taking place. Therefore, Paul ends this section of his letter with a challenge:    
(c) The purpose (II Corinthians 7:1) Therefore, since we have these promises, dear friends, let us purify ourselves from everything that contaminates body and spirit, perfecting holiness out of reverence for God. In essence, Paul invites us to reflect on our lives to ensure there are no issues we need to address so that God's vision for our lives can become increasingly the reality in our experience in the coming days, for Jesus' sake, Amen.
Our song before we come to communion is: 'Purify my heart'
The Lord's Supper
Jesus invites all Christian who have committed their lives to follow Him to participate in this act of worship. The apostle Paul wrote these words of Scripture in I Corinthians 11:23-26 to guide our observance of Communion.
For I received from the Lord what I also passed on to you: the Lord Jesus, on the night He was betrayed, took bread, 24 and when He had given thanks, He broke it and said, 'This is My body, which is for you; do this in remembrance of Me.' 25 In the same way, after supper He took the cup, saying, 'This cup is the new covenant in My blood; do this, whenever you drink it, in remembrance of Me.' 26 For whenever you eat this bread and drink this cup, you proclaim the Lord's death until He comes.
Prayer: Choose your own words of prayer to give thanks for the bread and wine that represent the costly gift of His body and blood for us.
Take the bread: Jesus said: 'This is My body, which is for you; do this in remembrance of Me.
Take the wine: Jesus said: This cup is the new covenant in My blood; do this, whenever you drink it, in remembrance of Me.'
Our closing song is: 'The Servant King'
Closing Prayer:
Lord, what a privilege You have entrusted to us to represent You in this world. We are conscious of the need to depend on the help of the Holy Spirit to equip us as we seek effectively to live out the gospel of Jesus. We pray that You would bless and encourage us in whatever circumstances we find ourselves this week, for Jesus' sake, Amen.
Benediction:  The Grace