JAM Kids' focus: The Virtual Sunday School.
JAM young adults have a separate programme Breakthru 7:00pm-8:00pm looking at the Youth wellbeing journey, a range of issues to do with God's plan for our wellbeing. Please contact Gary Torbet on garytorbet@btinternet.com for more details of today's programme.
'Through Lent' Baptist Union reflections Week 5 'Thankfulness'
Baptist Union of Scotland National Prayer Livestream – The monthly prayer livestream takes place next on Sunday 4 April, 2021 7.00–7.30pm.  
Call to worship
Let us start by opening our service in prayer –
Here we are Lord, your people, your church, meeting in your presence. We welcome each other albeit virtually and we welcome You Lord personally. Make yourself known to us in new ways through our worship, our prayers, and our understanding of your Word today. Please bless our time together in Jesus' name we pray. Amen.
In Psalm 5: 11 it says, "But let all who take refuge in you rejoice; let them sing joyful praises forever. Spread your protection over them, that all who love Your name may be filled with Joy."
Our opening song of praise and worship is: 'Strength will rise as we wait upon the Lord'
Let us say together the words Jesus taught His disciples when He said: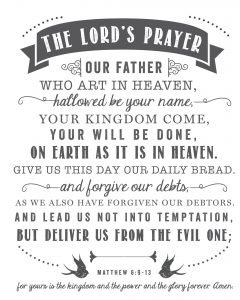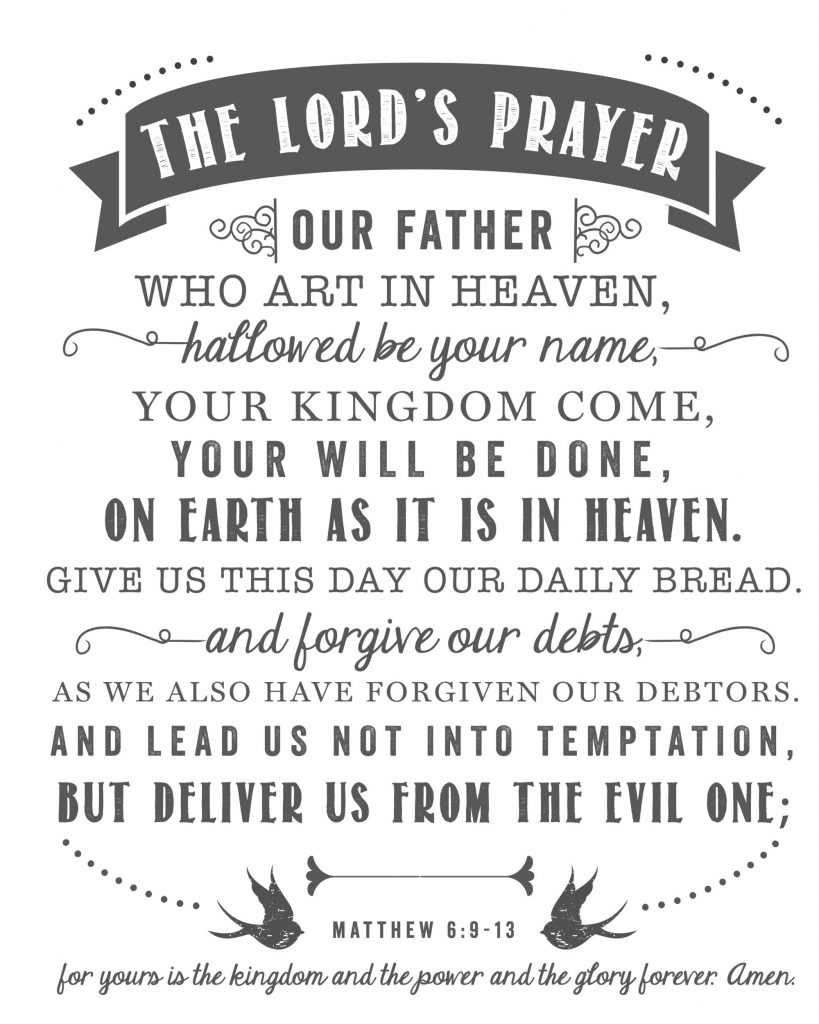 All Age Talk Helen Rice   'Jesus Calms the Storm'
This last year life has been challenging in a way most of us could never have imagined. In this video clip we will see the disciples facing a challenging and scary time on a boat during a storm.
As we journey through life, things are going to happen. We will face many storms in our life. They may not be the kind of storms like in this video. Perhaps we may face a serious illness or a family problem. We might encounter difficulties at school, or work, or with friends. We might make a wrong decision.
When you have these problems on the sea of life, who do you want to have with you? I know who I want! I want Jesus. He can calm every storm, helping us through any difficulty no matter how big it may seem. With Jesus in your life, you can be assured that you will never be alone. He will be there with you always no matter how tough things get.  
Let us Pray – Father God, we know we will have difficult situations to deal with in life. Thank you, that you are always there for us giving us peace and comfort through the hard times. Let us remember, that Your great love will always lead us through. In Jesus name we pray, Amen.
Song: 'My lighthouse'
Prayers for others
Heavenly Father,
We come so conscious today of our need as a society to treat one another with respect and for all to feel safe within our society. We are deeply saddened by the murder of Sarah Everard in the south of England and pray for Your comfort for her family and friends at this very difficult time. We pray more generally for attitudes to change in our land so that all women can feel safe going out in our towns and cities across the land. Lord help us as a country to know how best to be able to respect and honour each other in person and in all other means of communications, regardless of our differences, knowing that each one of us is special because we are created in Your image. 
We pray too today for children and adults who are on the Autism spectrum and for whom this time of upheaval has been very difficult and traumatic, and where everything has been turned upside down. We pray for God's peace and presence to be with all of these people and their families in this season.
We pray too for Scripture Union Scotland, Compass Christian Centre, and other Christian outdoor activity organisations who may be really struggling due to the pandemic and who are not able to open currently. We pray God that you will lead them to innovative and creative ways to continue to reach out to children in the coming days.
We pray for the following chaplains and churches:
Gordon Jones (Lead Chaplain, NHS Orkney) – We give thanks that the profile of and appreciation for healthcare chaplaincy among NHS staff and service-users in Orkney is greater than it has ever been. We give thanks that an Honorary Chaplain has joined the Team. We pray that the Chaplaincy Team would be sustained with vigour and creativity to respond in effective and flexible ways in what is a dynamic context. We pray that, in responding to opportunities which have arisen to develop spiritual care locally and influence its shape nationally, that Gordon would have sufficient wisdom as he carries out his duties.
Castlehill BC, Bearsden – We praise God that most of their congregation are still connecting with one another despite such a long time without meeting face to face (and little prospect of it since they meet in a school hall). We pray as they anticipate appointing a Children and Families' Worker later in the year that God would give them guidance as to the right person at the right time.
Castlemilk BC, Glasgow – We thank God for making the way for them still to help people in need throughout the pandemic. We pray for all those we know who have suffered bereavement recently; and others struggling with the restrictions and with being separated from loved ones.
Cathcart BC, Glasgow – We pray for those within their fellowship who have felt deeply the deaths of those they love over this last period and have sought to work out new ways to make, remember and hold precious these moments. We give thanks for the creative possibilities in serving each other and the people around us which are taking shape because of the lockdown, but which are also helping us think through what church looks like going forward even beyond all this.
We pray also for our own needs…
We bring all these prayers before you in Jesus' name,
Amen.
Bible Reading II Corinthians 7:2-16
 Make room for us in your hearts. We have wronged no one, we have corrupted no one, we have exploited no one. 3 I do not say this to condemn you; I have said before that you have such a place in our hearts that we would live or die with you. 4 I have spoken to you with great frankness; I take great pride in you. I am greatly encouraged; in all our troubles my joy knows no bounds.

5 For when we came into Macedonia, we had no rest, but we were harassed at every turn – conflicts on the outside, fears within. 6 But God, who comforts the downcast, comforted us by the coming of Titus, 7 and not only by his coming but also by the comfort you had given him. He told us about your longing for me, your deep sorrow, your ardent concern for me, so that my joy was greater than ever.

8 Even if I caused you sorrow by my letter, I do not regret it. Though I did regret it – I see that my letter hurt you, but only for a little while – 9 yet now I am happy, not because you were made sorry, but because your sorrow led you to repentance. For you became sorrowful as God intended and so were not harmed in any way by us. 10 Godly sorrow brings repentance that leads to salvation and leaves no regret, but worldly sorrow brings death. 

11 See what this godly sorrow has produced in you: what earnestness, what eagerness to clear yourselves, what indignation, what alarm, what longing, what concern, what readiness to see justice done. At every point you have proved yourselves to be innocent in this matter. 12 So even though I wrote to you, it was neither on account of the one who did the wrong nor on account of the injured party, but rather that before God you could see for yourselves how devoted to us you are. 13 By all this we are encouraged.

In addition to our own encouragement, we were especially delighted to see how happy Titus was, because his spirit has been refreshed by all of you. 14 I had boasted to him about you, and you have not embarrassed me. But just as everything we said to you was true, so our boasting about you to Titus has proved to be true as well. 15 And his affection for you is all the greater when he remembers that you were all obedient, receiving him with fear and trembling. 16 I am glad I can have complete confidence in you.
Before we come to listen to God's Word let us sing: 'Father I place into Your hands'
The Message
II Corinthians 7:2-16 Our source of joy in Christian service
Introduction
'How are you?' is probably one of the most common questions asked when two people meet in person and frequently asked to in other forms of communication. The British response to that question most often is: 'I'm fine'. However, behind the words spoken the reality can be very different. The respondent to this stand polite enquiry about their health might be in good health and enjoying good life circumstances. Yet on many other occasions these words cover over a mix of feelings from I am not really okay, but I don't want to talk about them with you just now (or not at all!); or I am not wanting to talk about my circumstances at this time as I don't know how I would cope if I started to explain how I really feel deep inside.
We are complex beings as humans. Christians are not exempt from the whole range of life issues faced by others; we are not excused the mix of physical, emotional and mental health challenges experienced in daily life by people around us. One Sunday morning in 1866 the pastor of the largest Christian congregation in the world, the Metropolitan Tabernacle in London, stood up before that vast congregation and declared; 'I am the subject of depressions of spirit so fearful that I hope none of you ever gets to such extremes of wretchedness as I go to.' Although, to that date few would have known of his severe struggles with what we call today clinical depression, and without the medical support available today, it was far from a one-off. In 1887, he told the congregation in that same place that 'Personally, I have often passed through this dark valley.'
It was not a unique example. Alexander Whyte, minister of Free St George in Victorian Edinburgh, was one of Scotland's most powerful preachers in that era. To an outside observer it appeared that he was extraordinarily successful in his work for God, like Charles Spurgeon I mentioned earlier, yet his biographer, G.F. Barbour noted: 'Resolute as was Dr Whyte's character, he had seasons of deep depression regarding the results of his work in the pulpit or among his people.' [W. Wiersbe, Walking with Giants, pp. 263-265] 
Many more examples can be given of great Christian figures from the past. But although we are much more aware of mental health problems today, the sad reality is that this is an increasing not a decreasing challenge, even without the added burden of the difficulties caused for so many people by the virus pandemic of the past year. It is important to acknowledge that no-one is exempt from the potential of physical, mental or emotional ill health. At such times when depressive illness is a real issue we can lose the felt sense of God's presence and the sense of our close ties with other human beings close to us. It can be a horrible time to go through. It can leave us in a place where we feel unable to pray and we are struggling even to do the ordinary routine activities of life.
Many of us are aware of people young and older alike, whom we love, and who have been going through deep mental health challenges during this past year. May we commit ourselves to continue to support them by our presence where possible, and our prayers, until they are enabled to come through these incredibly tough times. You may not be surprised to note that the apostle Paul was not exempt from this reality in his own life as well.   
1. The reality of difficult times (II Corinthians 7:2-5)
It is easy for us to focus on the physical trials Paul had endured because he has given lists of them in this letter to the church at Corinth. We have to read the text more closely to note his mental or emotional health struggles, not least because the vocabulary to express this reality was very limited until the relatively recent past.
However, in II Corinthians 7:6 Paul speaks of God who comforts the downcast… (NIV). However the New American Standard Version translates this verse: But God, who comforts the depressed,  comforted us by the coming of Titus; What had happened to Paul and his companions that had contributed to this situation?
He gives a clue in II Corinthians 7:5: For when we came into Macedonia, we had no rest, but we were harassed at every turn – conflicts on the outside, fears within.  It appears that enduring so many difficult times had led to this place of complete physical, mental and emotional exhaustion. What is more, it was only when they finally stopped to rest in Macedonia that this emotional rollercoaster was experienced by Paul. You too may have shown great fortitude in keeping going through tough times, but we all need times for rest and relaxation. We cannot keep going indefinitely without adequate breaks. The God-given pattern of work and rest on a weekly cycle is for our good. 
It appears that the troubles in the church at Corinth were weighing heavily upon him. The false accusations against him brought by the self-appointed apostles who were seeking to turn that church against its founding pastor Paul were serious. It is likely that the three statements in II Corinthians 7:2 indicate the nature of what had been alleged. Make room for us in your hearts. We have wronged no one, we have corrupted no one, we have exploited no one. 
It is impossible at this distance to be certain about what is behind these words. But clearly when Titus did meet up with Paul some months later he would have clarified for Paul the nature of the difficulties that had needed to be addressed. It is possible that some people in Corinth had felt Paul was too severe in insisting on biblical standards of personal morality and were objecting to the disciplinary measures he had required with respect to the man described in I Corinthians 5. This is very likely, because prior to Paul's intervention the church had taken no disciplinary measures against him for his sexual misconduct. They had been reflecting the low standards of the Graeco-Roman society of that time.
It is possible with respect to the second charge that it related to Paul implementing the decision of the Council of Jerusalem in AD48, in his teaching to the people of Corinth. This Council was incredibly important in Christian history because under the guidance of the Holy Spirit its leaders were convinced that Jewish social and religious rules regarding what you ate or whom you could have fellowship with were not to be expected of Gentiles, that is non-Jewish followers of Jesus.
By contrast, Paul's opponents wanted them imposed on all followers of Jesus; and taught that Paul and others were leading people astray with His gospel of grace that was so different to their rigid rule-based approach to living out their understanding of faith in God. The third charge of possible exploitation almost certainly relates to the special financial collection Paul and his missionary colleagues were gathering to help poor believers in Jerusalem who were suffering acutely during a time of famine. It is possible that his opponents raised questions as to whether Paul and his colleagues would pass on the money collected.
Almost certainly, Paul is responding to this accusation in II Corinthians 12:17-18: Did I exploit you through any of the men I sent to you? 18 I urged Titus to go to you and I sent our brother with him. Titus did not exploit you, did he? Did we not walk in the same footsteps by the same Spirit? Until Titus arrived, Paul was unaware of whose account had been believed in this congregation. But the false accusations had affected his health. Today, whether words spoken in person, in written communications or on social media can equally affirm or damage other people. Let us be exceptionally careful how we speak with one another to our common good. We live a world where so many people are damaged by the criticisms and false accusations of others. 
Paul also had fears within (II Corinthians 7:5b). This related to his concerns about how his converts were going on in the faith. When he was feeling depressed or at least low in spirits he has times of anxiety concerning their progress in the faith. For example, he wrote to some Christians in Southern Turkey, who it appears were now following the teaching of his opponents from Jerusalem. I fear for you, that somehow I have wasted my efforts on you. (Galatians 4:11); in his first letter to the church in Thessalonica in Greece, Paul wrote these words: 
We sent Timothy, who is our brother and co-worker in God's service in spreading the gospel of Christ, to strengthen and encourage you in your faith, 3 so that no one would be unsettled by these trials. For you know quite well that we are destined for them. 4 In fact, when we were with you, we kept telling you that we would be persecuted. And it turned out that way, as you well know. 5 For this reason, when I could stand it no longer, I sent to find out about your faith. I was afraid that in some way the tempter had tempted you and that our labours might have been in vain (I Thessalonians 3:2-5).
Later in this letter to the church at Corinth Paul wrote: Besides everything else, I face daily the pressure of my concern for all the churches (II Corinthians 11:28). He had such joy in his heart to see people coming to faith in Jesus, but the other side of that coin was his sense of responsibility for their spiritual wellbeing and his regular pattern of praying for them in the years that followed. If you too are blessed to see people come to faith in Christ; if you too are praying for others to come to faith and seeking to take opportunities to share your faith; if you pray regularly for other Christians as they journey through life, then you will to some degree experience the emotions Paul went through at times in his life.  However, the months of anxiety finally came to an end when Titus arrived in Greece and was reunited with Paul.        
2. His comfort and joy through the coming of Titus (II Corinthians 7:6-7)
 It was a two-fold blessing:
(a)The arrival of Titus (II Corinthians 7:6) But God, who comforts the downcast, comforted us by the coming of Titus… We must remember there was no means by which Titus could have told Paul the reason for his delay. There were no phones, no internet communications and no public mail delivery system. On top of that time was lost in the winter months when there were no sailings across the Mediterranean Sea to avoid the potentially severe storms that could endanger the lives of those caught in them. We too struggle with time delays not just in our prayers to God, but also in our interactions with other people. Then there are the inevitable delays as we wait for test or examination results or those from job interviews and in so many other areas of life. Paul gives thanks to God that his time of waiting and anxiety was over.
He acknowledges that His divine hand had enabled them to be reunited. Take time to thank God for the people who are a blessing to you even today. I thank God that on the day I am writing this message that I received a communication in the post from someone in the church that brought such joy to my heart this week. I thank God for another message earlier in the week from a third party of the spiritual progress of someone for whom I pray regularly. It was a special joy to receive that news. Take time to treasure these blessings when we receive them.  
(b)The encouraging news from Titus (II Corinthians 7:7) …and not only by his coming but also by the comfort you had given him. He told us about your longing for me, your deep sorrow, your ardent concern for me, so that my joy was greater than ever. This was what Paul was particularly waiting for. Paul had not been particularly anxious or depressed for his own circumstances but primarily for the well-being of other people, in this case his representative Titus and the congregation in Corinth. What was it that thrilled the apostle?
(i) He was greatly relieved by how they had treated Titus: …but also by the comfort you had given him.  A number of Paul's other colleagues were less than excited at the prospect of spending time working with this church. Of all the newly planted causes in the first century AD, this congregation was probably the one whose members raised the most concerns with fellow Christians across the Roman world. It was a problem that continued in the decades after Paul's death. However, they had treated Titus well and listened to the message he had brought to them.

(ii) Secondly, he would not have been human if he had not been thrilled with what Titus reported about his visit on behalf of Paul. He told us about your longing for me, your deep sorrow, your ardent concern for me, so that my joy was greater than ever.  It appears that the majority of the church was loyal to their father in the faith. Although, it is clear that some members had been swayed by the presentations of Paul's opponents, something that will be a cause of sadness to the apostle; however, his worst fears have not been realised. His heartfelt pleas have been heard and the course of action he recommended followed. Paul's great joy comes from God's assurance to him, but it is mediated in part at least through the right choices undertaken in this congregation. Those of us who are parents or grandparents will understand something of how he feels because many of us have had anxieties about things that affected our children or grandchildren. Like him, we were powerless to effect the necessary changes, but equally like Paul we can pray about these matters, persevering until the issues have been addressed or the circumstances changed.       
3. His encouragement and joy through the Corinthians' repentance (II Corinthians 7:8-13a)
(a) Godly sorrow (II Corinthians 7:8-10) There are different ways we can respond to a challenge when we are in the wrong. We could be remorseful that we were found out or because we had to face the consequences of our actions. But this response is failing to take the responsibility for our actions.
A remorseful person might also be opening to doing the same thing again, if they are only regretting being found out for their actions. Thankfully in Corinth there was no doubt about what had taken place and although it was difficult no-one wanted to see it repeated in the families associated with that congregation. The opposite response was repentance. In this scenario a wrong is acknowledged or an omission recognised and action is taken to put it right. …now I am happy, not because you were made sorry, but because your sorrow led you to repentance. 
The man's actions (see I Corinthians 5) needed to be addressed and disciplinary measures put in place. In a city like Corinth where sexual permissiveness was the norm, it was very likely that for many of the non-Jewish converts to Christianity this was the first time they had heard about boundaries to sexual expression for free citizens in the city.
Paul wanted to remind them that these circumstances were a good learning opportunity for the whole congregation to understand how they could react more appropriately in the future. Godly sorrow brings repentance that leads to salvation and leaves no regret, but worldly sorrow brings death. None of us are perfect. We all make mistakes at times. What is important says Paul is that we experience godly grief; that is we are genuinely sorry for our wrong choices and sincerely want to do better and act appropriately in the future. The principle here is so clear and easily applicable to many situations in daily life today.   
(b) Good grief! (II Corinthians 7:11-13a) Earnestness reveals an intentionality to do what is right in the future. It demonstrates that they had understood the seriousness of the situation. Fast forward to our day, it is sobering how much we still have to learn as a society about appropriate and inappropriate sexual activity and how we relate to other people.
The tragic death of Sarah Everard in the south of England a few weeks ago provoked a deep reaction of revulsion amongst decent people. The BBC News website on 14 March 2021 'How a woman's death sparked a nation's soul-searching' There was an inevitable shock that someone could be randomly snatched off the street by a total stranger, an incredibly rare event, and especially so that a serving police-officer was charged with her murder. Yet as a society we have so much still to learn about genuine respect to one another and providing a safe living space.
The BBC News article reported the experiences of other women who also had genuine concerns for their safety. Helena Wadia was one of those. She told BBC Radio 5 Live she wanted to highlight how common it was for women to feel unsafe. "The first time I was catcalled I think I was about 12 years old," she said. "I have been self-policing since then. We moderate everything – our clothing, our drinking. We get taxis where maybe we can't afford it. We hold keys between our fingers. We don't wear headphones when we're jogging. We stick to well-lit areas. It's exhausting." [BBC News website 19.3.21]. 
The saddest part of it is that no sector of society has a perfect track record. Even those places where we would expect the highest standards such as schools or churches or in our Houses of Parliament in Edinburgh and London, the number of examples of people who acted inappropriately in recent years is profoundly sad.
I thank God for how seriously this church has taken safeguarding over the years so that every effort has been made to provide a safe and welcoming environment for children and adults who join with us. The challenge across our land is whether there is just words of regret and anger at the wrongs that have happened or whether there is 'good grief' that produces the fruit of a willingness to make the necessary changes in behaviour and boundaries to ensure all can live their lives safely in our land today. The example of this church in Corinth, on this occasion, was most encouraging. They had grasped the need to honour both God and one another in making the right choices. May God help us to do that today as well 
4. His encouragement and joy through their response to Titus (II Corinthians 7:13b-16)
(a)Right choices encourage other people (II Corinthians 7:13b) By doing the right thing standards were set and safe boundaries established in their midst in Corinth. However, they also greatly encouraged Paul as he heard about their choices. They had also been a real blessing to Titus who may have gone to Corinth fearing that it was a wasted journey that they wouldn't listen to him. When you and I speak in the right way, or do the right thing, we can also be a big encouragement to other people who had been too afraid to speak up or to take the appropriate action themselves until we stood up and were counted first. As you stop and reflect on your life at school or work or in other contexts are there times when we could have done better? Are there lessons we learned from the speech or actions of others about our own future choices? 
(b)Right choices now will later be vindicated later (II Corinthians 7:14-16) Notice how Paul had sought to speak about the Corinthians in the best possible terms to Titus ahead of his visit. He had raised expectations that they could and would do the right thing. It helped Titus keep focussed on upholding best practice and was a model to his team and to us to endeavour to speak well of other people. It is so easy to focus on an area of difference rather than the greater number of things we share in common or appreciate about someone else or other people.
Now in his letter to the church there is positive reinforcement of their good choices. We can see how Paul's inter-personal skills have improved so much from the abrasive young man who came to faith as a university student. Let us today be those who encourage others by our affirmation of good choices and reinforcement of appropriate courses of action. If like Paul here, we can do it in a very positive way then it can be a helpful bolstering of confidence in good practice.  Paul's source of joy was rooted in God's love for Him but it was also based here in the good choice made by the members of the church in Corinth.
Today, you and I might be pressured to tolerate inappropriate speech or behaviour. Like Paul and Titus we may fear the negative fallout from seeking to help others address inappropriate behaviour. However, I hope and pray that through our words and our examples we can encourage each other to live lives that are both honouring to God and a blessing to other people, Amen.  
Our song before we come to communion is: 'Only by grace can we enter'
The Lord's Supper
Jesus invites all Christian who have committed their lives to follow Him to participate in this act of worship. The apostle Paul wrote these words of Scripture in I Corinthians 11:23-26 to guide our observance of Communion.
For I received from the Lord what I also passed on to you: the Lord Jesus, on the night He was betrayed, took bread, 24 and when He had given thanks, He broke it and said, 'This is My body, which is for you; do this in remembrance of Me.' 25 In the same way, after supper He took the cup, saying, 'This cup is the new covenant in My blood; do this, whenever you drink it, in remembrance of Me.' 26 For whenever you eat this bread and drink this cup, you proclaim the Lord's death until He comes.  
Prayer: Choose your own words of prayer to give thanks for the bread and wine that represent the costly gift of His body and blood for us.
Take the bread: Jesus said: 'This is My body, which is for you; do this in remembrance of Me.
Take the wine: Jesus said: This cup is the new covenant in My blood; do this, whenever you drink it, in remembrance of Me.'
Our closing song is: 'Build Your Kingdom Here'
Closing Prayer:
Thank You Lord that we can be a source of joy to other people through the right choices we make in our attitudes, words and actions. We ask that you would guide and direct us in the choices that we make this week that this joy may be our experience and that of those with whom we interact day by day, in Jesus' name we pray, Amen.
Benediction: The Grace