Carpathian Aid has been working in Romania now for nearly 30 years and partners with various organisations to tackle poverty and discrimination and to show the love of God.
In particular they partner with Casa Harului, which is a Christian Holiday centre near Deva in mid-western Romania. They helped to build the centre in the mid 1990's and have sponsored camps there and provided volunteers most summers since they started having camps in 1995. More recently they have been focussed on supporting camps with families whose children have disabilities.
We are all shocked and saddened to see the disturbing scenes in Ukraine, and the displacement of thousands of Ukrainians into wider Europe.
Maria & Dani at Casa Harului have been contacted by a Christian Pastor in Ukraine and some other organisations looking for safe haven for some refugees. They are now hoping to house 40-60 Refugees, but to do this they need to reset the centre, after being closed for best part of two years
Stage 1 – is to get the electric back on, the plumbing checked and frozen pipes repaired, and getting licences renewed for Fire Safety. They also have to clean the centre and to organise the rooms and make up beds in preparation for the arrival of refugees in the next few days.
Stage 2 – is to welcome the refugees, settle them, which will be very challenging remembering what these women and children have just been through. They obviously then have to feed & clothe them and supply them with toiletries and sanitary products.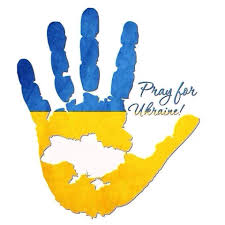 A few people are asking, for how long?? This is a difficult question to answer, but certainly for the short to medium term these vulnerable refugees will need to be looked after, longer term will depend on how long the conflict lasts.
This will all cost a lot of money, so with the help of Broughty Ferry Baptist Church, a few volunteers have organised a "10,000 Steps a Day for March for the Ukrainian Refugees to raise an initial £5,000" You can find out more details on the Just Giving Page with the link below
Fundraising for Carpathian Aid (justgiving.com)
We will now be in regular contact with Maria at the Centre and receiving updates on the arrival of the refugees.
Our main prayer is for the people of Ukraine and for God to bring peace to that land.🙏🙏🙏🙏 We appreciate all your prayers, involvement and support.
Gary Torbet – Trustee
Moraig Piggot – Fund Raising Co-Ordinator
Email: garytorbet@btinternet.com