Our Good Friday service is available here.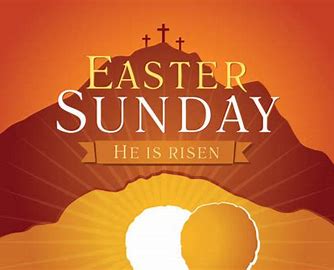 Sunday 4 April 2021 @ 10am
Easter Sunday's Service will be an All Age Worship Service led by Moraig Piggot on Zoom. People are welcome to attend the service in person in Panmurefield Baptist Centre. Those who would like to attend in person or on Zoom should contact us by Wednesday 31 March. (webmaster@broughtybaptist.org or Contact Us form)
Moraig writes "We would encourage everyone to consider who they might invite along on Zoom to our Easter service. Email addresses of family and friends should be sent to Fiona Small who will then send out a Zoom invite. Following on from our successful Christmas Broughty Ferry Baptist 'Bake Off' we are going to have an Easter Broughty Ferry Baptist 'Bake Off'! To take part you will need:
Round plain biscuit such a digestive.
Smaller round biscuit such as an Oreo or Jammie Dodger.
A mini egg.
Green coloured icing.
Some sprinkles.
Instructions about how to use these ingredients will be given on the day. If you are planning on inviting along family or friends to the service who may have children please let them know in advance about the 'Bake Off' so they can join in too.
Easter Sunday Facebook service @ 6pm
You can join us for our Facebook service with more celebrations including All age talk, bible reading, prayer and music at Broughty Ferry Baptist Church | Facebook page.