Welcome to this short Good Friday service. We come on this very special day as followers of Jesus with deep gratitude for all that He has done for us.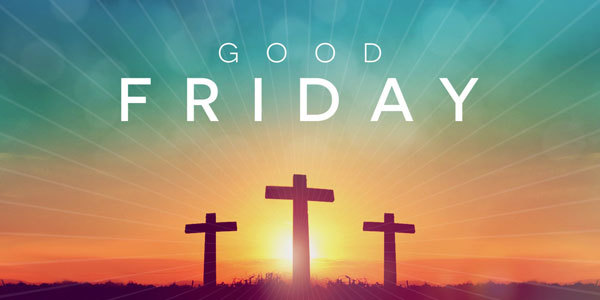 Call to Worship
32 Two other men, both criminals, were also led out with Him to be executed. 33 When they came to the place called the Skull, they crucified Him there, along with the criminals – one on His right, the other on His left. 34 Jesus said, 'Father, forgive them, for they do not know what they are doing.' And they divided up His clothes by casting lots.

(Luke 23:32-34)
The shock and disbelief of so many people at the sight they saw that day would remain with them for the rest of their lives. Why was Jesus on the cross? It is a question we do well to ask ourselves today. Humanly-speaking there are many people that contributed to putting Jesus on the cross –yet supremely the most important answer comes from Isaiah 53:10 It was the Lord's will. God the Father knew we could never be good enough to earn our salvation. Our sins separated us from Him. Out of His amazing love for us – in the person of Jesus – He died in our place. He died so that we might live with our sins forgiven and the amazing gift of eternal life. Hallelujah What a Saviour!
Opening Song 'Come and See, Come and See'
Opening Prayer
Heavenly Father, it is an incredible privilege on this most holy of days in the Christian year to stop for a short time to reflect on what Jesus went through for us on the cross and the cost of His sacrifice in our place. Thank You Lord for all that You willingly endured in our place so that we might freely by Your grace be welcomed into God's family as His children. We come humbly today, confessing our sins, humbled by the knowledge that if we confess our sins He is faithful and just and will forgive us our sins and purify us from all unrighteousness (I John 1:9). Meet with us today by Your Holy Spirit and speak into our lives something more of Your amazing love for us and challenge us afresh to renew our commitment to follow You more closely in the coming days, for Jesus' sake, Amen.
Bible Reading
17 On the first day of the Festival of Unleavened Bread, the disciples came to Jesus and asked, 'Where do you want us to make preparations for You to eat the Passover?'

18 He replied, 'Go into the city to a certain man and tell him, "The Teacher says: My appointed time is near. I am going to celebrate the Passover with My disciples at your house."' 19 So the disciples did as Jesus had directed them and prepared the Passover.

20 When evening came, Jesus was reclining at the table with the Twelve. 21 And while they were eating, He said, 'Truly I tell you, one of you will betray Me.'

22 They were very sad and began to say to Him one after the other, 'Surely you don't mean me, Lord?'

23 Jesus replied, 'The one who has dipped his hand into the bowl with Me will betray me. 24 The Son of Man will go just as it is written about Him. But woe to that man who betrays the Son of Man! It would be better for Him if he had not been born.'

25 Then Judas, the one who would betray Him, said, 'Surely you don't mean me, Rabbi?'

Jesus answered, 'You have said so.'

26 While they were eating, Jesus took bread, and when He had given thanks, He broke it and gave it to His disciples, saying, 'Take and eat; this is My body.'

27 Then He took a cup, and when he had given thanks, He gave it to them, saying, 'Drink from it, all of you. 28 This is My blood of the covenant, which is poured out for many for the forgiveness of sins. 29 I tell you, I will not drink from this fruit of the vine from now on until that day when I drink it new with you in my Father's kingdom.'

30 When they had sung a hymn, they went out to the Mount of Olives.

(Matthew 26:17-30)
Message
Instead of giving a message in this service today we have a guest speaker, Joseph Steinberg, a Jewish follower of Jesus, who leads the International Mission to Jewish people, and who has recorded two messages, one fifteen minutes long and the second approximately thirty minutes long.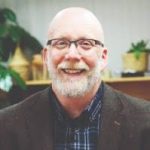 In these two messages that you can download by clicking the drop-box links, or by coping and pasting the link into your internet search facility, he allows us to see the events of the Last Supper, most probably an adapted Jewish Passover meal, through Jewish eyes. We can take time to listen as he shares with us a Jewish understanding of the significance of the bread and wine taken in communion and, secondly, a deeper explanation of the good news of the gospel in the Passover celebration. It may help us see a little more clearly something of the significance of the events of that first Holy Week in AD33.
The fifteen minute explanation of the bread and wine is here:
Jesus 'the bread of life' and the 'lamb of God'
And the longer thirty-four minute Gospel in the Passover short demonstration is here:
Song 'When I survey the wondrous cross'
The Lord's Supper
Jesus invites all Christian who have committed their lives to follow Him to participate in this act of worship. The apostle Paul wrote these words of Scripture in I Corinthians 11:23-26 to guide our observance of Communion.
For I received from the Lord what I also passed on to you: the Lord Jesus, on the night He was betrayed, took bread, 24 and when He had given thanks, He broke it and said, 'This is My body, which is for you; do this in remembrance of Me.' 25 In the same way, after supper He took the cup, saying, 'This cup is the new covenant in My blood; do this, whenever you drink it, in remembrance of Me.' 26 For whenever you eat this bread and drink this cup, you proclaim the Lord's death until He comes.
Prayer: Choose your own words of prayer to give thanks for the bread and wine that represent the costly gift of His body and blood for us.
Take the bread: Jesus said: 'This is My body, which is for you; do this in remembrance of Me.
Take the wine: Jesus said: This cup is the new covenant in My blood; do this, whenever you drink it, in remembrance of Me.'
Our closing song is: 'Give me a sight O Saviour'
Closing Prayer:
Thank you Lord Jesus for the honour of spending this time reflecting on all You have done for us two thousand years ago. Help us to dedicate our lives once more to be Your willing servants who will live in a way that is pleasing to You, following Your example of obedience to the plan of the Father for Your life on earth. Empower us we pray through the Holy Spirit that other people may see something of the likeness of Jesus in us day by day, for the honour and praise of Your holy name, Amen.
Benediction
Now may the God of peace, who through the blood of the eternal covenant brought back from the dead our Lord Jesus, that great Shepherd of the sheep, 21 equip you with everything good for doing His will, and may He work in us what is pleasing to Him, through Jesus Christ, to whom be glory for ever and ever. Amen.

(Hebrews 13:20-21)
Find out about our other online Easter events