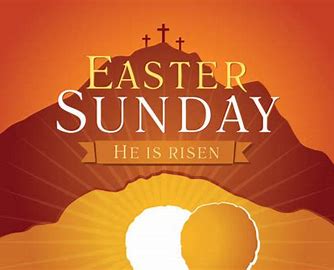 Intimations
JAM Kids' focus: The Virtual Sunday School. Here is the link for Sunday 4 April 21 Virtual Sunday Schoolis: 'Palm Sunday Special'.
JAM young adults have a separate programme Breakthru 7:00pm-8:00pm Please contact Gary Torbet on garytorbet@btinternet.com for more details of today's programme.
Facebook service – We also have another recorded service that was live on the church Facebook on Easter Sunday.
Baptist Union of Scotland National Prayer Livestream The monthly prayer livestream takes place on Sunday 4 April, 2021 7.00–7.30pm.
Today's service is led today by Moraig Piggot
Call to worship
When the Sabbath was over, Mary Magdalene, Mary the mother of James, and Salome bought spices so that they might go to anoint Jesus' body. 2 Very early on the first day of the week, just after sunrise, they were on their way to the tomb 3 and they asked each other, 'Who will roll the stone away from the entrance of the tomb?'

4 But when they looked up, they saw that the stone, which was very large, had been rolled away. 5 As they entered the tomb, they saw a young man dressed in a white robe sitting on the right side, and they were alarmed.

6 'Don't be alarmed,' he said. 'You are looking for Jesus the Nazarene, who was crucified. He has risen! He is not here. See the place where they laid Him. 7 But go, tell His disciples and Peter, "He is going ahead of you into Galilee. There you will see Him, just as He told you."'

Mark 16:1-7
Our opening song of praise and worship is: 'Thine be the glory'`
Prayer:
Heavenly Father, we come with great joy on the happiest day in the Christian year when we celebrate the bodily resurrection of our Lord and Saviour Jesus Christ. Each year when we hear these words of the angel, it brings real delight to our hearts. 'Don't be alarmed,' he said. 'You are looking for Jesus the Nazarene, who was crucified. He has risen! He is not here. See the place where they laid Him.
We are so thankful that our faith rests on such secure foundations. We know that those first followers of Jesus were not expecting this glorious news of resurrection as the day dawned on the first Easter Sunday. Thank you Lord that what You predicted during Your earthly ministry came true. In Mark 10:34-35 You declared: …the Son of Man will be delivered over to the chief priests and the teachers of the law. They will condemn Him to death and will hand Him over to the Gentiles, 34 who will mock Him and spit on Him, flog him and kill Him. Three days later He will rise.'
As we celebrate God's actions in the past, it gives us real hope for the future in our own lives. No situation is hopeless where You are involved. No life is hopeless when Your Holy Spirit is at work within us. We come, once more, confessing our sins and seeking Your forgiveness. Fill us again with the power of Your Holy Spirit that we may be effective witnesses for You in this coming week by our words and actions, we pray in Jesus' name, Amen.
Let us say together the words Jesus taught His disciples when He said: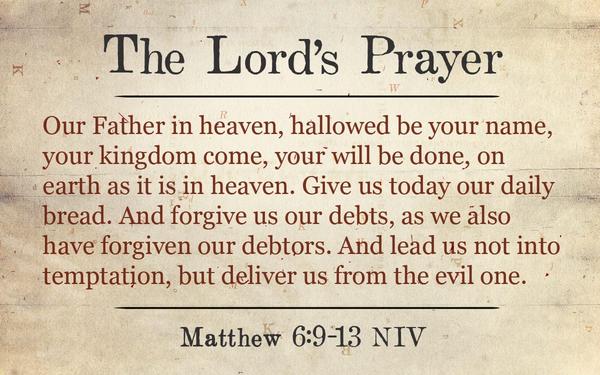 Talk 1 – The Best Surprise
by Moraig Piggot
What is the best surprise you have ever had? I would probably say I don't really like surprises. I think this stems from when I first met Simon and on our first anniversary, we decided we would have a nice meal and exchange gifts. I had obviously put a lot of thought into this and bought Simon a t-shirt by a designer he likes to wear, Simon then hands over my gift and straight away I thought well it's too big a parcel to be jewellery, but also too small to be a handbag so what else is there he could possibly have bought me? I opened it and it was a CD holder case for my car!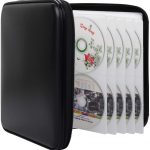 So I know what people who don't know me will be thinking, I would smile and say thank you but I know that people who do know me will not be surprised that my response was "Well if this relationship is going to last any longer than a year Simon I think from now on I will buy my own presents!" Simon looked quite shocked and couldn't understand what was wrong after all as he told me it was a very practical present and useful! But he was to learn very quickly that this lady did not like surprises that were practical or useful!
I would have to say though that the best surprise I have ever had was when I gave birth to both of my children and finding out whether they were a boy or girl, seeing what they looked like and knowing that we had a lifetime of unimaginable love ahead of us.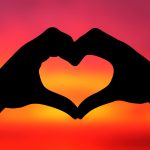 We are going to watch a video now about the greatest ever surprise the world would ever know! Jesus was dead and buried in a tomb. An enormous stone and Roman soldiers guard the entrance. But when some of his followers go to visit the tomb, something astonishing unfolds. The stone is rolled away, the soldiers are gone, and angels bring an amazing message! We don't all like surprises but for us as Christians, this surprise at the heart of Easter is the best news the world has ever heard! Today in our service we will explore the resurrection of Jesus and what it means to us as Christians today.
Bible reading Matthew 28:1-10
After the Sabbath, at dawn on the first day of the week, Mary Magdalene and the other Mary went to look at the tomb.

2 There was a violent earthquake, for an angel of the Lord came down from heaven and, going to the tomb, rolled back the stone and sat on it. 3 His appearance was like lightning, and His clothes were white as snow. 4 The guards were so afraid of Him that they shook and became like dead men.

5 The angel said to the women, 'Do not be afraid, for I know that you are looking for Jesus, who was crucified. 6 He is not here; He has risen, just as He said. Come and see the place where He lay. 7 Then go quickly and tell His disciples: "He has risen from the dead and is going ahead of you into Galilee. There you will see Him." Now I have told you.'

8 So the women hurried away from the tomb, afraid yet filled with joy, and ran to tell His disciples. 9 Suddenly Jesus met them. 'Greetings,' He said. They came to Him, clasped His feet and worshipped Him. 10 Then Jesus said to them, 'Do not be afraid. Go and tell My brothers to go to Galilee; there they will see Me.'
Talk 2 – Jesus is risen
by Moraig Piggot
Jesus is risen, just as he had said he would be, that he would die, and on the third day, rise again. This is why he came. The disciples, however, although they had heard Jesus say this several times, hadn't understood. Remember too, that since Friday, the day of Jesus' crucifixion, Jesus is dead, as far as they are concerned. The one they thought was the Messiah, the one they had been waiting for, for all of these years, had been killed and buried in a tomb.
Imagine you go to Jesus' tomb, you find the stone rolled away and the tomb empty. How would you respond? (Wait for some responses) Imagine being Jesus' friends that day and seeing him alive again face to face! Now you can understand how this for them was the greatest surprise ever!
It's a reminder to us today that God is more powerful than death. We know that he loved us so much he sent his only son to earth to be born as a baby in the stable that very first Christmas, but as the video reminded us- Easter is a game changer, Jesus rising from the dead shows that suffering and death are not the end. There will be no more death, sorrow, crying or pain. Rev. 21:4. Jesus came to fix our broken world and restore our relationship with God. We can experience love and life in all its fullness if we follow him. John10:10.
What a wonderful assurance we have through Easter that death is not the end, when we are experiencing tough times or people we love are suffering, Jesus' resurrection is the reminder that we need that in God there is always hope. God doesn't give up, as we are reminded in his word May the God of hope fill you with all joy and peace as you trust in him, so that you may overflow with hope by the power of the Holy Spirit. Romans 15:13.
If you are hearing this amazing and wonderful, surprising news about Easter for the very first time today or have maybe been curious about this for a wee while but are not sure how to find out more then can I please encourage you today to turn to God because he loves you and wants you to know more about the hope he offers us all. Throughout the year we run a number of courses as a church which may help to support you and answer questions you may have.
Life and the Christian Faith Course. Opening up conversation about life, faith and God
An informal series of free evening conversations on Zoom for people who want to explore Christianity for the first time.
Run by Broughty Ferry Baptist Church.
Contact webmaster@broughtybaptist.org for more information.
Similarly if you would like prayer or want to chat about things, Brian, Gary and Claire are also available.
Our next song is: 'Risen, Risen, Jesus is risen'
Prayers for others
Heavenly Father on Easter Day, we come with thankfulness that if You could make history, as You had promised two thousand years ago, then we can trust You to help us in our times of need in the present and into the future. We give thanks for the hope that we have in Jesus' resurrection and we celebrate Jesus' victory over death and the powers of darkness. We pray that this Easter people across Scotland will come to know this resurrection hope for themselves and the power of Jesus. In this disruptive season, we pray that they good news of Jesus will continue to be shared in-person and online in communities across Scotland. Help us Lord to be your hands and feet in our communities. Embolden us to share our faith with those we journey alongside in the coming days.
While we see signs of the easing of restrictions on our daily lives and the reduction of the spread of the Covid-19 virus, we continue to pray for those countries in Europe and other parts of the world where the spread of this virus seems far from under control. We pray that governments and vaccine manufacturers will be able to work together effectively to first contain and then to seek to eliminate it in every country of the world for our common good.
We pray today for those people living in the midst of extreme violence. We remember the people of Myanmar in particular whose brutal military regime has murdered many more civilians across the age range as they seek to impose their rule on the country. Lord have mercy on all these countries and situations.
We pray too for those countries suffering severe food and other shortages as a result of conflicts caused and maintained by other countries, in particular Syria and Yemen. We pray that pressure can be maintained on the governments concerned who could alleviate this suffering if they choose to do so.
We also pray for the election campaign in our country that it may be conducted with dignity and respect across the parties; that truthful speaking and integrity in presentations both spoken and written may be a hallmark of this campaign. We pray too for negotiations in Israel over the formation of a new government. We pray that in this polarised situation that those involved in the negotiations may seek to do what is best for that country.
Chaplain and Churches for prayer
Jim Meighan (Chaplain, Royal Hospital for Children) – As they work their way through the second wave, there are many staff already running on empty due to Covid, PTSD andexhaustion. Lord we pray that they will get time to rest and recuperate. We also pray that many restrictions will remain in place in Scotland until the majority of people are vaccinated to help reduce prevalence of this disease.
Coastline Community Church, Pittenweem – We give thanks to God for all the community work we have been able to do during the past year, especially within the foodbank and community resilience. Please do keep us in prayer as we seek what the Lord would have us do once we emerge on the other side of this pandemic.
Coatbridge BC – We give thanks for the church family at Coatbridge as they seek to make Jesus known in word and action. We pray Father that you would lead and guide them in the weeks and months ahead as they seek to share Jesus with the people of Coatbridge.
Collydean BC, Fife – Lord, we give thanks for our brothers and sisters at Collydean Granary Baptist as they seek to worship and serve God in the town. We pray for boldness for the church as they share Jesus with the people they come into contact with.
Cornton BC, Stirling – We give thanks to God for the continued fellowship we share in these strange times and that folks remain connected online. Please pray for a new partnership, 'The Larder', which provides food and essentials for those who are struggling at this time, and for Easter activity packs distributed to all our church families as well as our Kids Club families in the community.
Our local Church needs for prayer
Lord, we also remember the people in our own congregation in need of our prayers. We ask that as You bring people to our minds that we would bring their situations to You…
Lord, we also pray for other people we know that are in need of prayer…
Lastly, we bring our own needs before You at this time…
Lord, hear and answer our prayers we pray, in Jesus' name, Amen.
Talk 3 – The Greatest Friend
by Moraig Piggot
The Bible teaches and reminds us that Jesus came to earth to die and rise again so that people could have a friendship with God. This is what Easter is all about! Why is God a better friend than anyone else?
Jesus' friends were so impacted by what happened on that first Easter weekend that they gave everything to share this good news. They wanted everyone to know the lengths that God would go to, to show his extraordinary love!
Last week Gary reminded us in his all age talk of our Church Mission statement that as Broughty Ferry Baptist church we are seeking to build a Christ Centred Church why because Christ is and should be at the heart of everything we say, think and do. What Christ did for us that very first Easter demonstrates the lengths he was prepared to go to, to ensure we have a forever future with God. As we sang last Sunday and will sing again today 'Hallelujah, praise the one who set me free. Hallelujah, death has lost its grip on me. You have broken every chain. There's salvation in your name. Jesus Christ, my living hope.'
So when we have made the commitment to have Christ at the centre of our lives its right and important that like those first disciples we should want to share this good news will all around us. Why have the greatest friend ever and keep them all to yourself? Now up until this time last year, as a church we were really blessed with the opportunities God was giving us as a church to share his love in our community here in Broughty Ferry, we were a buzzing hive of activity with lots of different groups, courses and services happening. Then like the rest of the world it felt like Covid19 shut everything down and everything we were doing stopped! But we know from what we have heard today that God is a game changer, if he is more powerful than death then he is even more powerful that a virus. God's love and God's word continues regardless and so what I feel we need to reflect upon today is what opportunities to grow his church we can thank him for in this last year and how are we going to continue to be looking to him, growing in him and sharing him from today forward, regardless of the circumstances we are in?
That very first Easter the world received the greatest surprise it would ever see- Jesus is Risen, death could not defeat him, God is more powerful than death and he offers us love and life in all its fullness. The very first disciples were filled with excitement and passion to go to every corner of the earth and share this good news, today all these thousands of years later are we filled with that same desire this Easter day to proclaim that Jesus is Lord, our living hope, the greatest friend we will ever have and with every day we have we will proclaim this for all to hear!
Our song before we come to communion is: 'Standing on this mountaintop'
The Lord's Supper
Jesus invites all Christian who have committed their lives to follow Him to participate in this act of worship. The apostle Paul wrote these words of Scripture in I Corinthians 11:23-26 to guide our observance of Communion.
For I received from the Lord what I also passed on to you: the Lord Jesus, on the night He was betrayed, took bread, 24 and when He had given thanks, He broke it and said, 'This is My body, which is for you; do this in remembrance of Me.' 25 In the same way, after supper He took the cup, saying, 'This cup is the new covenant in My blood; do this, whenever you drink it, in remembrance of Me.' 26 For whenever you eat this bread and drink this cup, you proclaim the Lord's death until He comes.
Prayer: Choose your own words of prayer to give thanks for the bread and wine that represent the costly gift of His body and blood for us.
Take the bread: Jesus said: 'This is My body, which is for you; do this in remembrance of Me.
Take the wine: Jesus said: This cup is the new covenant in My blood; do this, whenever you drink it, in remembrance of Me.'
Our closing song is: 'Living Hope'
Closing Prayer:
Thank You Lord for Resurrection Day, the greatest day in history, when even death itself was conquered. Thank You Lord, because in the light of Your resurrection, death is not the last word on our lives as well. We have a living hope in the God who transcends history. We thank You for the assurance that as we go through another week that You will go with us each step of the way. We give You our heartfelt thanks in Jesus' name, Amen.
Benediction: The Grace